Understanding dispersed camping: its benefits, rules, and essentials. Answering top questions about this unique outdoor experience.
I find camping to be a very fun activity to do outdoors. I know some people don't see it in that light though because they don't consider camping a proper hobby, or just won't partake in it because of one reason or another. Regardless of your reasoning for not camping, there are still things to know about dispersed camping.
Dispersed camping is a very popular and affordable type of camping that takes place outside of the established campgrounds. People who opt to do dispersed camping love being in a quiet and beautiful setting.
But what should you know before going into it? I'm sure you have some questions about dispersed camping, so let's answer 6 of the most common ones.
What is Dispersed Camping?
Dispersed camping is a style of camping where you drive as close to your campsite as possible, set up your tent, and spend the night. This is different from vehicle-based camping because it allows you to camp in areas where there are no designated campsites.
Camping is a great way to spend time with friends and family, but sometimes you want to get away from it all. Dispersed camping is an easy way to do that.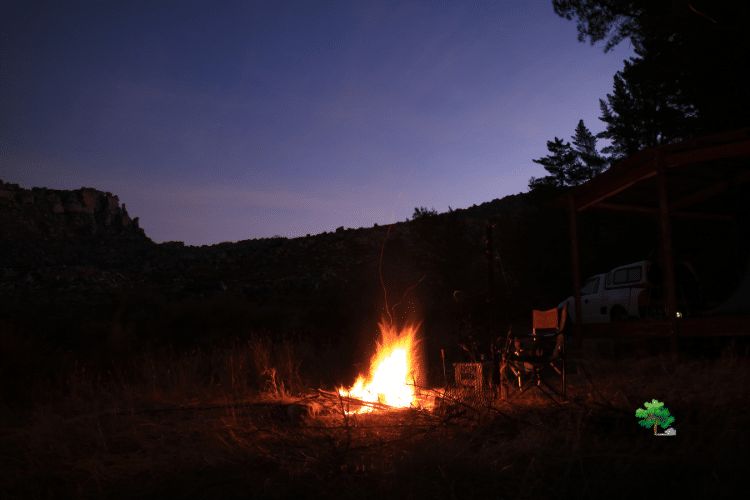 Dispersed camping is exactly what it sounds like: You camp somewhere away from other people. It's a great way to get away from crowds, noise and everything else that ruins a good night's sleep in the woods.
You can go anywhere in the national forest or national park where dispersed camping is allowed — on most federal lands, there are no designated campsites; you just find a spot that's already been used by others and set up your tent there.
Dispersed camping isn't permitted everywhere, but many areas have large tracts of land without any developed campgrounds whatsoever. And even when there are developed campgrounds, they tend to be quite spread out so it's still possible to find peace and quiet while staying in an official campsite.
Differences between campgrounds and dispersed camping
For the Adventurous
Dispersed camping is often more of an adventure than traditional car camping
If you've ever gone camping in a traditional spot, chances are you've experienced the same thing. You arrive at your chosen spot and set up camp. After a few hours of relaxing, you head off to get water or firewood. But when you return, your tent is no longer where you left it.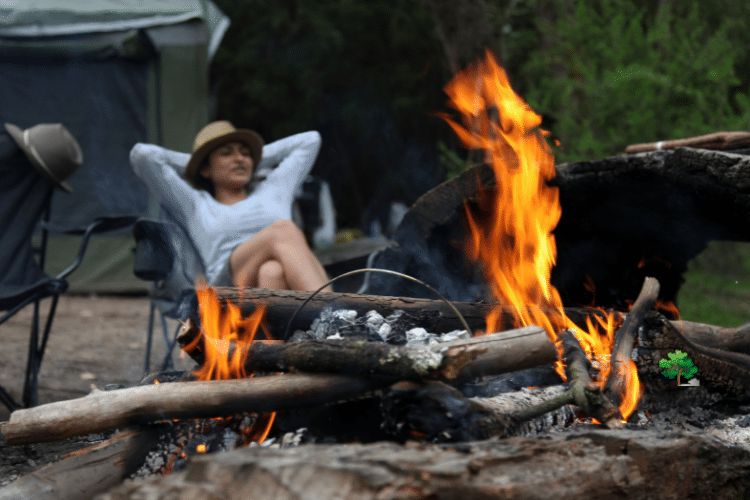 You never know what might happen when camping in the mountains. Maybe a strong wind blew away your tent. Maybe an animal took it as its own home. Or maybe someone else moved it while they were looking for their own site.
Dispersed camping is often more of an adventure than traditional car camping and offers unique opportunities for outdoor exploration. In many cases, dispersed camping can also be less expensive than traditional campgrounds because there are no fees or reservations required – although there may be some limitations on where you can camp (i.e., not within 1/4 mile of any water source).
Who is it for?
For many people, dispersed camping is a preferred alternative to camping in developed campgrounds because it offers the opportunity to get away from other campers and enjoy the solitude of nature.
Many people enjoy dispersed camping for its solitude and privacy. Dispersed camping is also known as free camping or boondocking.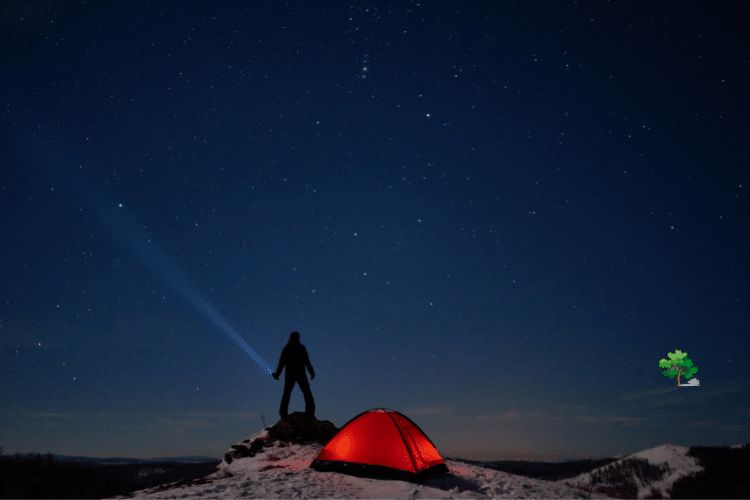 Dispersed camping can be a great way to get away from it all and enjoy nature on your own terms. If you like to camp in the wilderness, but don't care for crowds, then dispersed camping may be your ticket.
There are several advantages to dispersed camping over staying at developed campgrounds:
Privacy
You can choose a site that fits your needs and preferences without worrying about other campers or noisy neighbors.
Solitude
There's no need to worry about bumping into other campers if you want to spend some time alone away from civilization.
Freedom
There are no rules or restrictions when it comes to choosing your campsite location as long as it's on public land. You might even find yourself waking up in a beautiful meadow surrounded by wildflowers and trees!
You will Need to be Self Sufficient
Because dispersed camping sites are undeveloped, they require campers to be much more self-sufficient than they would need to be in a developed campground.
Dispersed camping is the most primitive form of camping. The term "dispersed" refers to the fact that there are no developed campsites with amenities such as restrooms, showers or water. Dispersed campers must be self-sufficient and prepared to handle any emergency situation that may arise during their stay.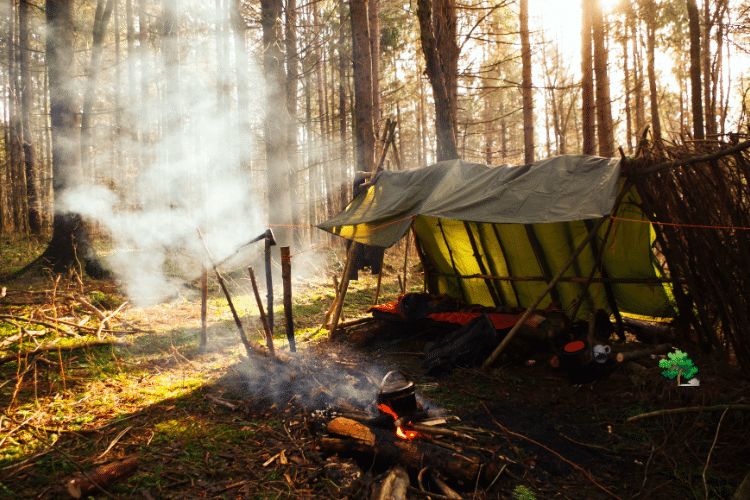 A dispersed campsite typically consists of a cleared patch of ground large enough for one tent. Some areas require campers to camp at least 100 feet from lakes, streams, trails and roads. In general, dispersed sites are located in relatively remote areas where there is little danger of being disturbed by other campers or hikers.
Here are 3 tips I got when preparing for my first visit to a dispersed site:
Supplies
Make sure you have all the necessary supplies before you leave home. This includes firewood, food and water, cooking equipment and dishes, a flashlight or headlamp with extra batteries, toilet paper and other sanitation supplies, insect repellent and sunscreen (or other skin protection). If you're camping in bear country, bring bear spray as an additional precaution against encounters with bears.
Water
Bring enough drinking water for everyone in your group; don't count on finding running water at the campsite itself. You can bring along a portable water filter or buy bottled water from grocery stores along your route if you need extra supplies on the way there or back home again after your trip.
Weather
Check out local weather reports before heading out for your trip so that you know what conditions you are getting into.
Permitted or Not – Critical
It's important to find out whether dispersed camping is permitted on federal or state land that you're interested in visiting. In some areas, such as national parks, dispersed camping is not allowed.
If you plan to camp away from established campsites, it's essential to know where you can legally camp and what facilities are available before you leave home.
Know Your Legal Rights
For the most part, dispersed camping is permitted on public lands managed by federal agencies such as the Forest Service and Bureau of Land Management (BLM). However, there are some rules that apply to dispersed camping:
You may camp only in places where there is no posted sign prohibiting camping. If you see a sign that says "No Camping," obey it.
You may camp only in places where there are no restrictions against fires and cooking stoves. If there are restrictions against fires or cooking stoves, don't light them up just because nobody is around watching your every move! The fire could burn out of control or start a forest fire — both of which are illegal actions when it comes to fire safety on public lands.
If you want to camp near water sources (such as lakes), make sure they're safe before you settle down for the night.
Who Makes the Rules on Your Chosen Site
Dispersed camping rules vary by land management agency, so check with the local ranger district or forestry service office where you plan to go before making your trip.
Dispersed camping is allowed on public lands managed by the Bureau of Land Management (BLM) and U.S. Forest Service (USFS). Some national parks and all national forests require a campground permit unless you stay in a designated site.
You can camp anywhere on BLM, but you must be at least 100 feet from any road, trail or water source. On USFS, the minimum distance from trails and roads varies depending on the location. Check with your local forest service office for details.
Campfires are allowed in most areas with an open flame permit. Open fires are prohibited in many areas during fire season (typically June through September), so check with your local ranger district or forestry service office before lighting one up.
Conclusion
With minimalist equipment and a willingness to rough it, dispersed camping might be right up your alley. Being intimately connected with Mother Nature is the big payoff here and well worth the small amount of effort it takes to claim your piece of the great outdoors.
As you can see, dispersed camping is a great way to spend time in nature. Perhaps you've always wanted to camp, but had nowhere to go. Now you do.
I would also encourage you to take some precautions as well – disperse when you're near/ in an urban environment (or put up a notice saying that you're camping off road), and at least try to camp on land that doesn't look like it's been used too much for this purpose.
That's not only safer, but it's also better for the environment in one small way. If you have any other questions or suggestions, by all means let us know in the comments. 
Dispersed Camping FAQ
What is considered dispersed camping?
Dispersed camping refers to camping outside of designated campgrounds, without the benefit of amenities such as toilets, potable water, tables, or established fire pits. It is about fully experiencing nature without the conveniences found in campgrounds. Usually, dispersed camping means there are no fees associated with the camping spot, but it also means that campers must be self-contained and follow Leave No Trace principles, ensuring that they leave the environment as they found it.
What is the difference between dispersed camping and backcountry camping?
While both dispersed camping and backcountry camping take place outside of established campgrounds, backcountry camping typically refers to camping in remote areas that are accessed by hiking or other means of travel, like canoeing or horseback riding. Dispersed camping, on the other hand, can be near a roadway or other accessible locations, not necessarily in a remote area. Another distinction is that some parks require permits for backcountry camping due to the fragile nature of the environment or to regulate the number of visitors.
Where is dispersed camping allowed in America?
In the United States, dispersed camping is generally allowed on national forest and Bureau of Land Management (BLM) lands unless otherwise posted. It's typically prohibited near developed recreation areas or less than a certain distance from roads. Rules and regulations can vary, so it's essential to check with the local ranger station or BLM office before setting up camp. Some national parks might also allow dispersed camping, but it's less common and often requires a permit.
What is another word for dispersed camping?
Another term for dispersed camping is "wild camping." However, the terminology can vary based on the region or country. In some areas, it might also be referred to as "primitive camping."
How do you stay safe while dispersed camping?
Staying safe while dispersed camping requires preparation and awareness. Firstly, let someone know your plans and expected return. Carry a map, compass, and possibly a GPS or satellite communicator. Be aware of local wildlife and how to handle encounters, store food properly to avoid attracting animals, and choose a site at least 200 feet away from lakes and streams to protect riparian areas. Ensure you have enough water or a means to purify natural sources. Finally, be prepared for rapidly changing weather conditions by bringing appropriate gear.
Why is it called dispersed camping?
It's called "dispersed" camping because the act of camping is spread out or dispersed over a large area rather than concentrated in a single, designated campground. This minimizes the impact on any single area, spreading out the environmental footprint.
What is the difference between Boondocking and stealth camping?
Boondocking is another term for dispersed camping, typically referring to camping in undeveloped areas without amenities, often in an RV or camper van. Stealth camping, on the other hand, is the act of camping in a location for a short period, typically without permission and without being detected, often in urban or populated areas.
What is car camping called?
Car camping typically refers to camping near or in one's vehicle in a designated campground, where the campsite is accessible by road. This allows campers to bring more equipment and amenities than they could if backpacking.
What is backpack camping called?
Backpack camping is often referred to as "backpacking" or "backcountry camping." This type of camping involves carrying all your gear on your back and hiking to a campsite, typically in a more remote setting than car camping.