Ditch the fancy parties, fireworks, crowded alleys, and expensive new year dinners this year. Head to an idyllic location, immersed in nature with the one's who truly matter and welcome the new year around a bonfire with nature's music all around you!
Bangalore is blessed to have scenic locations within 200km of its madness. Hillocks, national parks, medical rural settings, and waterbodies are all very accessible and enchanting to go out and have a carefree NYE celebration.
We list down 5 such destinations along with a suggested campgrounds or properties that offer you just enough facilities to have a memorable NYE 2023-24.
HEAVEN'S LEDGE, YERCAUD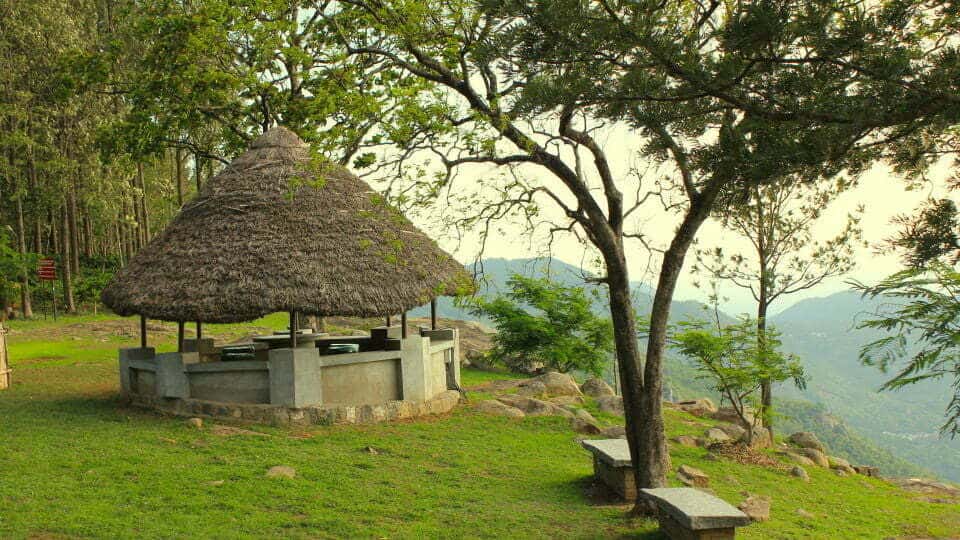 Located on a cliff overlooking a beautiful valley is the Heaven's Ledge Campsite, Yercaud. Mornings here are spectacular and the sunsets breathtaking. Surrounded by dense wilderness and the odd coffee estate, you are guaranteed encounters with the wild.
They offer tents set on platforms, toilets, decent mattresses, and water. Your package would include meals and your nights will be enriched by a bonfire under the stars.
What we remember: Spicy bujjis with the evening tea in the chilly winter evening with the panoramic view is an experience you wont forget. Bonfires here are exciting with the sounds of the forest keeping you company
Distance from Bangalore: 208 km
Activities: Boating, Fishing, Cycling, Trekking, Visit to sunset point – Heaven's Ledge, Adventure activities
Visit their website for more information on this camping ground near Bangalore.
FEVER PITCH, MANCHENABELE DAM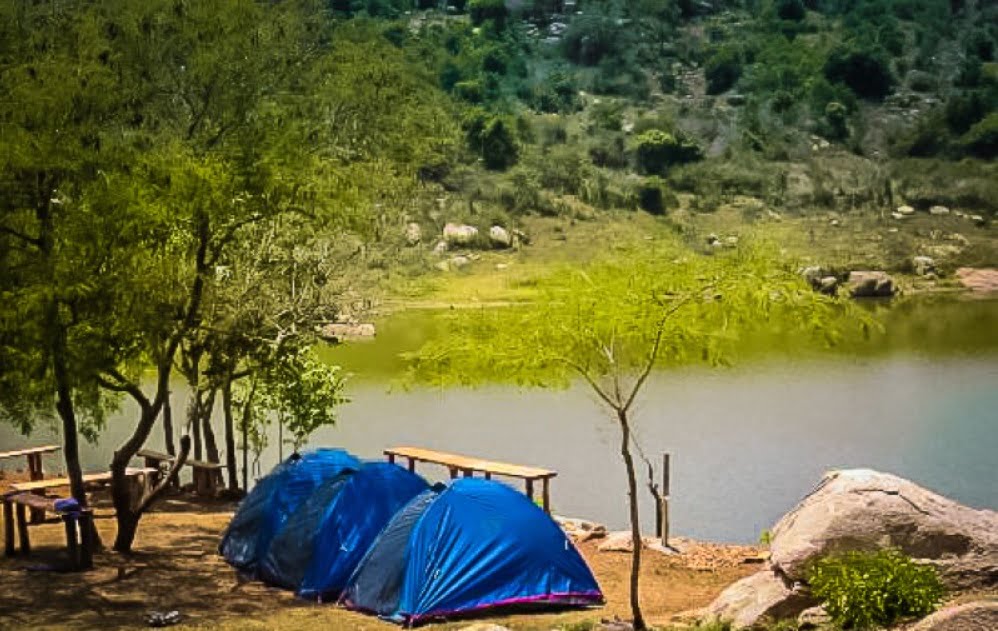 Set in the forest surrounding the scenic Manchenabele dam just off Magadi road is this jungle and adventure campsite perfect for a weekend dash away from Bangalore.
Along with having an excellent location and waterfront piece of jungle, the management here focusses a lot on environmental sustainability which is part of their team building activities. Be assured of basic facilities like tents, toilets, activities areas, bonfires and decent dining.
What we remember: Water side bonfire and a clear starry night.
Distance from Bangalore: 40 km
Activities: trekking, zipline, rock climbing, paintball Bangalore, kayaking, canoeing, swimming, fishing and coracle rides
Visit their website for more information on this adventure getaway from Bangalore.
AURA CAMPING, NANDI HILLS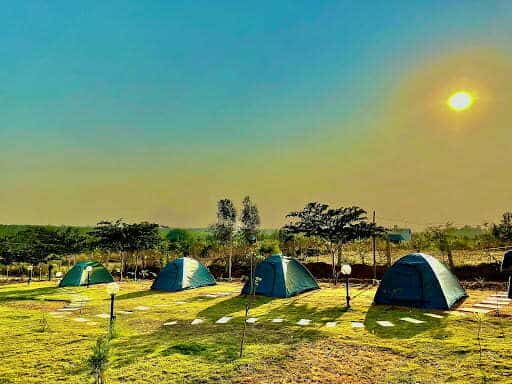 Nestled in the Nandi foothills called the Chennagiri range is this homestay cum camping ground. It has spectacular scenic beauty and impressive activity list. Aura foothills offers perhaps the best sunrise and sunset in Bangalore, from a camping ground perspective.
You are surrounded by wilderness and the melodic calls of peacocks accompany your day. Keep your eyes open for other small wildlife that dart across the property every now and then. The food is homely and reflects quality and taste in equal measure.  
What we remember: their "Romantic Picnic" activity for couples. Complete with wine and food.
Distance from Bangalore: 40 km
Activities: Swimming pool access, Zipline, ATV Ride, Adventure rope course, Campfire, Nandi Hills, Skandagiri Hills, Tipu Fort
Visit their website for more information on this unique place to stay in Nandi Hills.
THE BACKYARD CAMPGROUND, KANAKPURA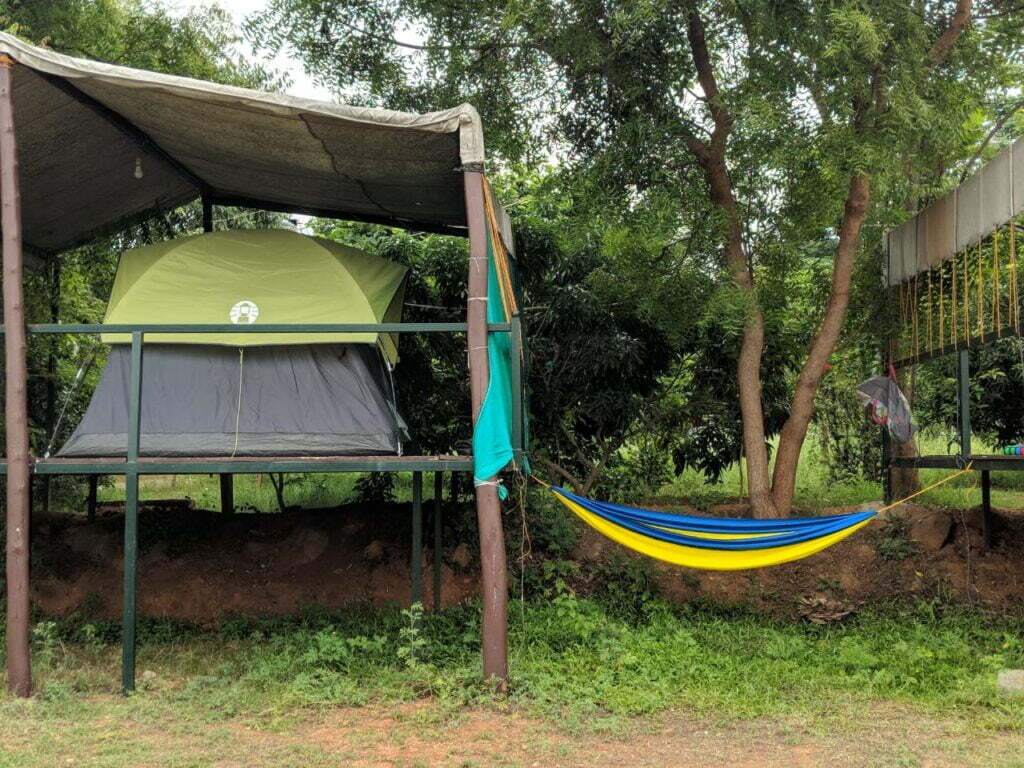 Scenic location, pristine wilderness, rolling farmland and critters great and small is how this place is described best. Read, stargaze, play music, write, farm, run, cycle, birdwatch, or just have a soul searching conversation over the bonfire, this place allows you to discover anything you wish to.
Elevated tents and all the basic facilities provided; the camp offers good local food as well.
The camp is pet friendly, which is great news for your furry friend!
 What we remember:  Trek to the sunset view point with magical scenes on the way
Distance from Bangalore: 80 km
Activities: reading, cycling, trekking, star gazing and farming.
Visit their website for more information on this most recommended pet friendly getaway from Bangalore
THE ELEPHANT POND, RAGIHALLI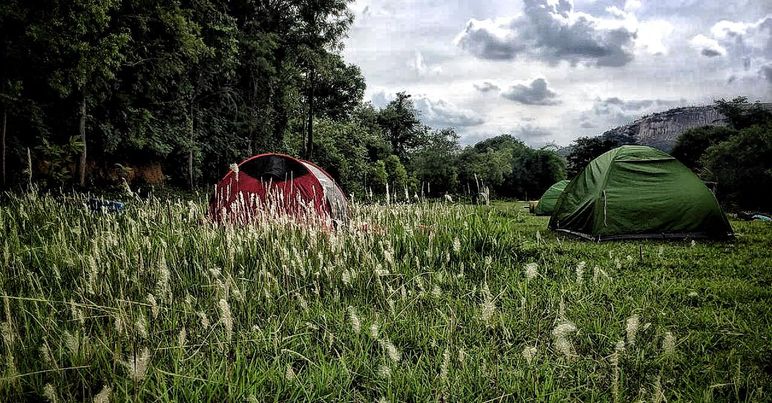 Located on the fringes of the Bannerghatta national park, this campsite is as adventurous to camp in as it is getting to it.
The setting is the forest and by a small lake make this a very good choice for your camping trip. They have a dog park which is a huge area for dogs to chill in. This is ideal for pet owners who want to give there four legged energy orbs a taste of true freedom.
Being close to Bangalore is a blessing as you leave the city and are ready to pitch your tent in no time. Its fantastic that Bangalore has such wilderness right at its doorstep and The Elephant Pond gives you enough excuse to live it as it is.
What we remember: Our dog having a time of her life.
Distance from Bangalore: 20 km
Activities: camping, star gazing and reading.
Visit their website for more information on this campsite in Bangalore.
IN CONCLUSION
There are limitless options to escape the noisy, crowded city type new years from Bangalore. These 5 options are listed with great care out of personal experiences. If you want us to review more such campsites do comment below and we will travel, explore and write for you. 
Tip: Call each of these places before booking or planning. Some might be closed for your dates, some might not be flexible with your food preference, some might be just not your thing. 🙂