Mastering car rentals in Europe: 6 crucial tips for a smooth and memorable self-drive adventure across the continent.
Whether you're looking to explore the scenic landscapes of Norway, gaze at the iconic sites of Paris, or experience all that Germany has to offer, booking a self-drive car in Europe is the perfect way to see this amazing continent. However, before you hit the road and start exploring, there are a few things that you need to keep in mind.
 First and foremost, it's essential to know your route ahead of time. This will allow you to plan out your stops, booking hotels and restaurants along the way. Additionally, booking one-way rentals can help you save time and money as you move between various destinations.
Another important factor when booking a car in Europe is insurance coverage. Before signing any paperwork or pulling out onto the open road, be sure that your rental comes with all of the necessary coverage for peace of mind behind the wheel. And of course, don't forget about checking your vehicle for dings or scratches before taking off.
Driving through Europe can be an exhilarating adventure, but it's important to stay alert at all times! With these tips in mind, your next self-drive trip across Europe is sure to be an unforgettable experience.
Plan Your Route
The first step in booking your perfect self-drive trip across Europe is to plan your route. Decide which countries and cities you want to visit, and map out a rough itinerary of where you'll be going and when. This will help you narrow down your rental options and make sure that you're getting the most bang for your buck.
Look Into One-Way Rentals
If you're planning on visiting multiple destinations during your trip, it may be worth looking into one-way rentals. This can often save you both time and money, as you won't have to worry about returning your car to its original location. Instead, simply drop it off at your final destination before heading back home.
Make Sure Your Car is Insured
When driving in Europe, it's essential to make sure that your rental car is properly insured. Be sure to ask about insurance coverage before signing any paperwork – this way, you can rest assured knowing that you're protected in case of an accident
Inquire About Insurance Coverage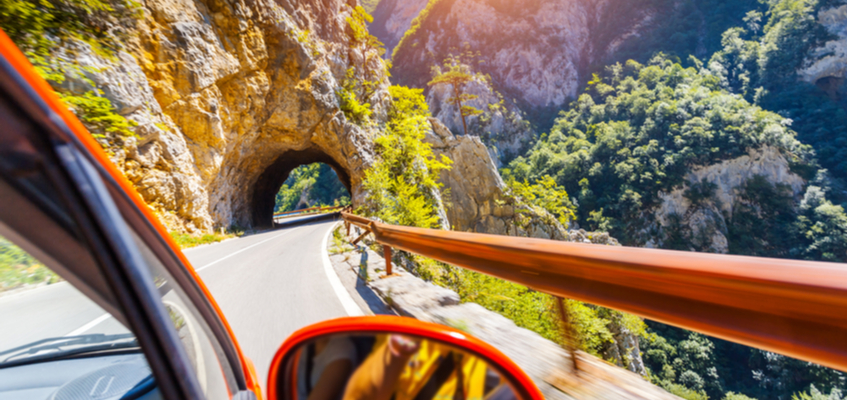 This will give you peace of mind behind the wheel and ensure that you're fully protected in case of an accident or other incident.
Ideally, your rental car will come with all of the following insurance coverage: collision damage waiver (CDW), theft protection, and liability insurance. This will give you peace of mind behind the wheel and ensure that you're fully protected in case of an accident or other incident.
Check Your Vehicle Thoroughly
Before hitting the road in Europe, take a few minutes to inspect your vehicle for any dings or scratches. Driving through this beautiful continent can be an exhilarating adventure, so staying alert at all times is crucial to ensuring a safe and successful trip. By checking your car and reporting any damages in advance, you can avoid unpleasant surprises later on.
Understand the rules of each country you plan to drive in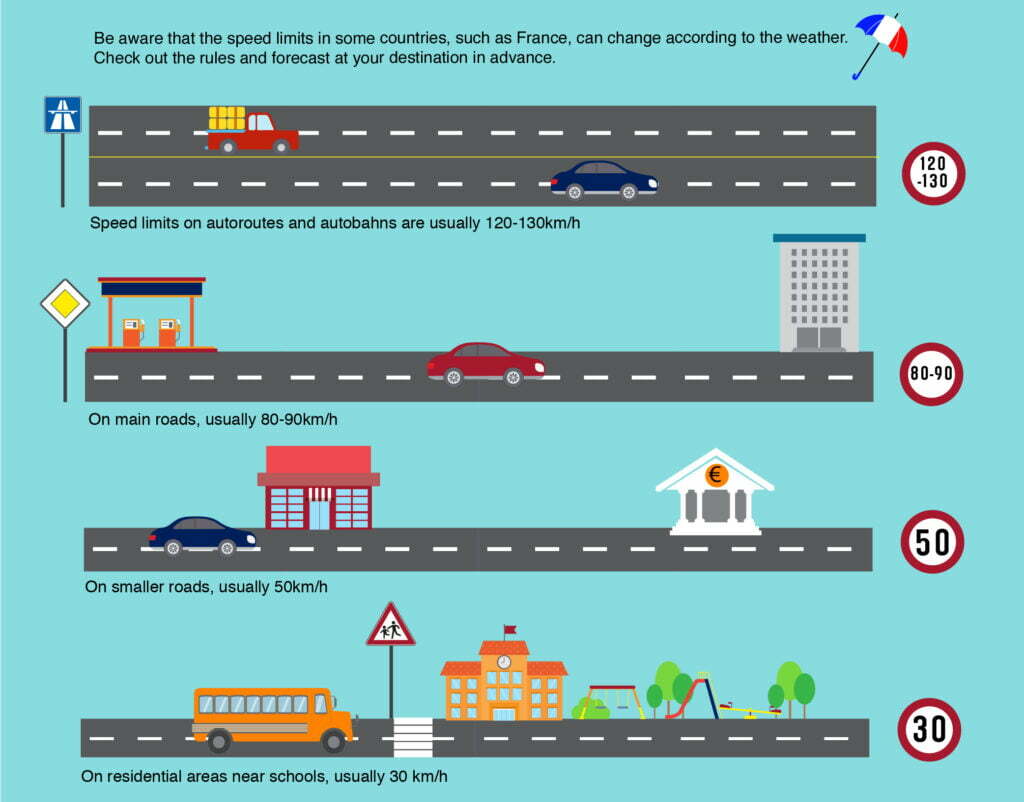 When booking a car for travel in Europe, it is important to understand the different rules and regulations for each country you plan to drive through. Each nation has its own unique requirements for renting, driving, and parking, so it is essential to be familiar with all of these guidelines before hitting the road. In some countries, for example, you may need to purchase additional insurance coverage in order to rent a vehicle. Other nations may require special permits or international driver's licenses.
And while some countries allow you-and are even eager-to drive on the right side of the road, others expect drivers to stick to the left. So whether you're booking a car in France or driving through Germany, it is crucial to be well prepared before taking on the open roads of Europe. With careful planning and an awareness of local customs, your trip across this beautiful continent will be hassle-free and smooth sailing from start to finish!
Choose the right car rental company
If you are planning a trip to Europe and want to make the most of your time there, booking a car is an excellent way to get around. But when it comes to choosing the right company, it can be difficult to know where to start. There are many different options out there, from big-name companies like Avis and Hertz, to lesser-known providers like Discover Cars. While these established companies may offer attractive rates on their cars, they can also be more expensive once you factor in additional costs like insurance or additional driving aids.
By contrast, companies like Discover Cars prioritize affordability without sacrificing quality. They work with local partners in each city to find the best deals on cars and accommodations, offering everything you need for stress-free road trips through Europe. Whether you are traveling alone or with family and friends, booking with Discover Cars will help you make the most of your time in this beautiful continent. So why wait? Book your car today and start exploring Europe on your own terms!
conclusion – Enjoy the Ride!
At the end of the day, booking a self-drive car in Europe is all about enjoying the ride. Whether you're visiting famous landmarks like the Eiffel Tower or exploring picturesque countryside, this is your chance to truly experience all that Europe has to offer. So kick back, relax, and enjoy every moment behind the wheel – you're sure to create unforgettable memories along the way! Do your research – read online reviews and compare prices to  find the best deal.