Discover the unparalleled beauty of Yosemite National Park while enjoying a memorable camping experience at Upper Pines Campground. With its array of facilities, this popular destination caters to outdoor enthusiasts seeking adventure and comfort. 
In this comprehensive guide, we delve into the details of the facilities in Upper Pines Campground and explore the nearby Curry Village, which offers additional amenities such as firewood and hot water showers. 
Get ready for the ultimate outdoor experience with all the essential information you need for a successful stay at Upper Pines Campground and Curry Village.
Upper Pines Campground: Facilities and Amenities
Upper Pines Campground features 238 spacious campsites, accommodating tents, RVs, and trailers. Each site comes equipped with a picnic table, fire ring, and a food storage locker to protect your belongings from wildlife.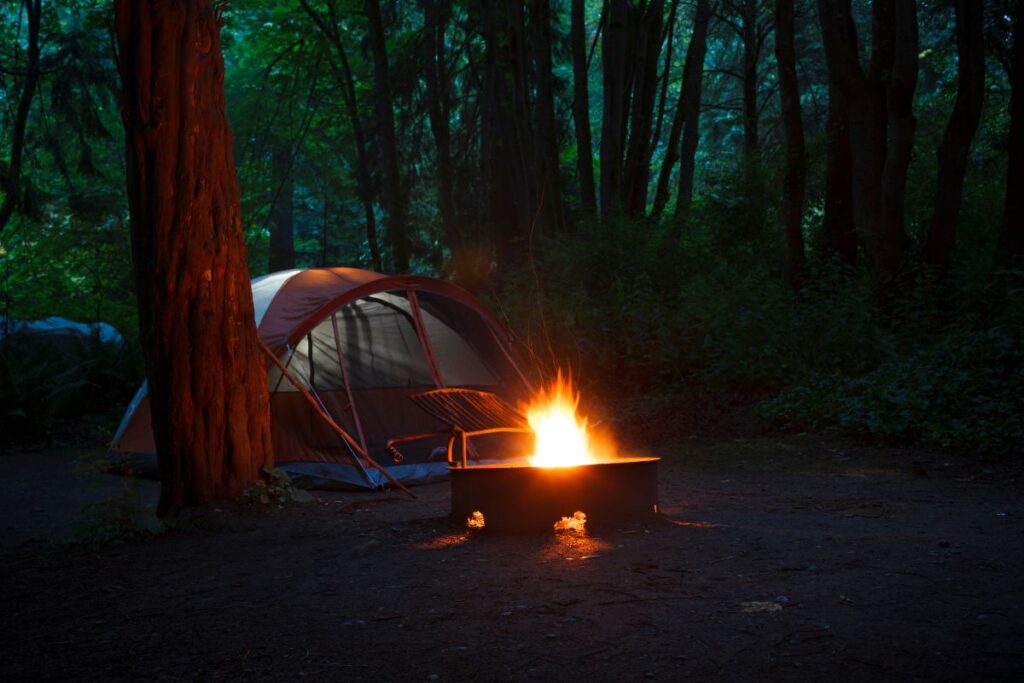 Amenities at Upper Pines Campground include:
Restrooms
The campground provides clean and well-maintained restrooms with flushing toilets for campers' convenience.
Drinking water
Fresh drinking water is available at various locations throughout the campground.
Dump station
A dump station is accessible for RV and trailer campers for a fee of $5 per use.
Amphitheater
The campground hosts evening ranger programs at the amphitheater, offering a great opportunity to learn about the park's ecology, history, and wildlife.
Access to trails
Upper Pines Campground serves as a fantastic base for exploring Yosemite National Park, with numerous hiking and biking trails accessible from the campground.
The standard fee for a campsite at Upper Pines Campground is $36 per night. Reservations can be made up to five months in advance through the National Park Service website or by calling +1 209-372-8502.
Curry Village: Facilities and Additional Amenities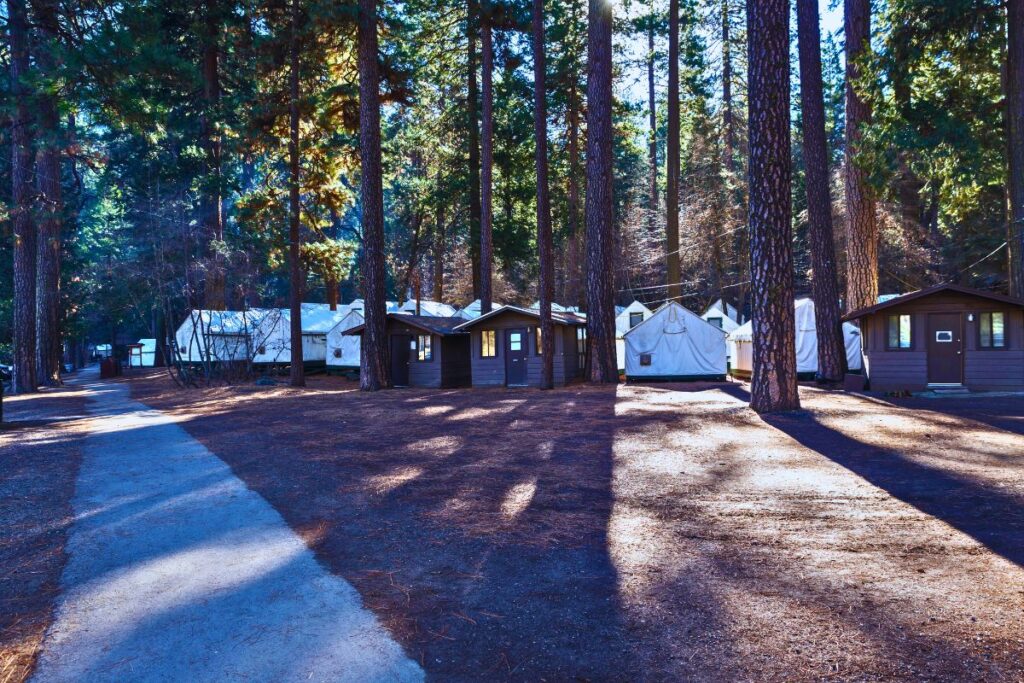 Just 1.3 miles away or a 25-minute walk from Upper Pines Campground, Curry Village offers a variety of facilities and amenities for campers seeking additional conveniences. Some of the key offerings at Curry Village include:
Firewood
Firewood is available for purchase at Curry Village, priced at $8 per bundle, providing a convenient option for those looking to enjoy a campfire at their Upper Pines campsite.
Hot water showers
Hot water showers are available for $5 per person, offering a chance to refresh and rejuvenate after a long day of exploring the park.
Dining options
Curry Village boasts various dining options, including a pizzeria, grill, and coffee corner, catering to a wide range of tastes and dietary preferences.
General store
The Curry Village General Store stocks a variety of groceries, camping supplies, souvenirs, and apparel, ensuring you have everything you need for your stay.
Bike rentals
Bike rentals are available at Curry Village, with rates starting at $12 per hour or $36 per day for adults and $8 per hour or $24 per day for children.
Shuttle service
Curry Village serves as a stop for Yosemite's free shuttle service, allowing campers to explore the park without the need for a personal vehicle.
Conclusion
Upper Pines Campground offers a comfortable and scenic camping experience, with a range of facilities and amenities to ensure an enjoyable stay. 
The nearby Curry Village provides additional amenities such as firewood, hot water showers, and more. 
With its detailed information and insights, this guide serves as the ultimate resource for planning your next Yosemite National Park adventure at Upper Pines Campground and Curry Village.