Drive from Los Angeles to Yosemite with 16 top stops. Get our 5-day itinerary, from Pismo Beach to Sequoia Forest, for the ultimate road trip adventure!
Ready to swap the LA cityscape for nature's masterpiece? Dive into this guide for the ultimate road trip from Los Angeles to Yosemite National Park.
Traverse 270 miles of California's scenic wonders, from sun-kissed beaches to Yosemite's breathtaking vistas.
We aren't about painting rosy pictures – here is guide that you must print out and keep with you! Oh and we've included our last 5 day itinerary as well!
Packed with insider tips on routes and must-see pit stops, this journey is more than a drive—it's an adventure. Let's hit the road!
Distance and Route
There are two main routes that you can take, and both offer their own unique experiences.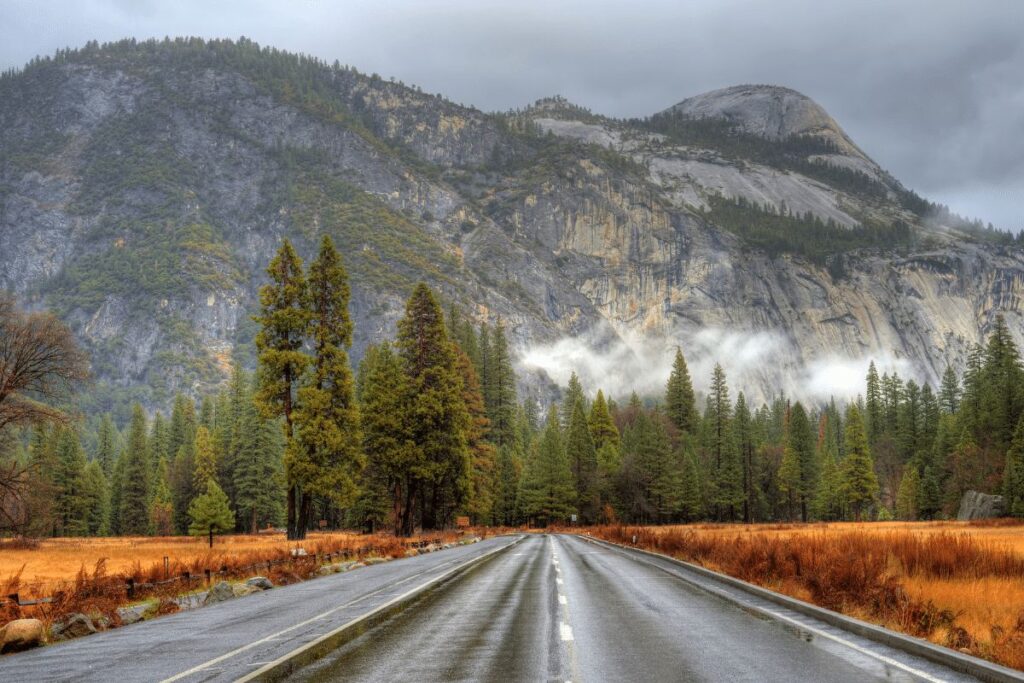 The first route is the direct route, which is about 310 miles and takes approximately 5-6 hours of driving time. You'll start on I-5 North and then take CA-99 North to CA-41 North, which will take you straight into the park.
This route is perfect for those who want to get to Yosemite National Park as quickly as possible and don't mind missing out on some of the scenic stops along the way.
The Pacific Coast Highway
If you're looking for a more scenic and adventurous route, then the second option is the one for you. The second route takes you along the Pacific Coast Highway, which is also known as Highway 1.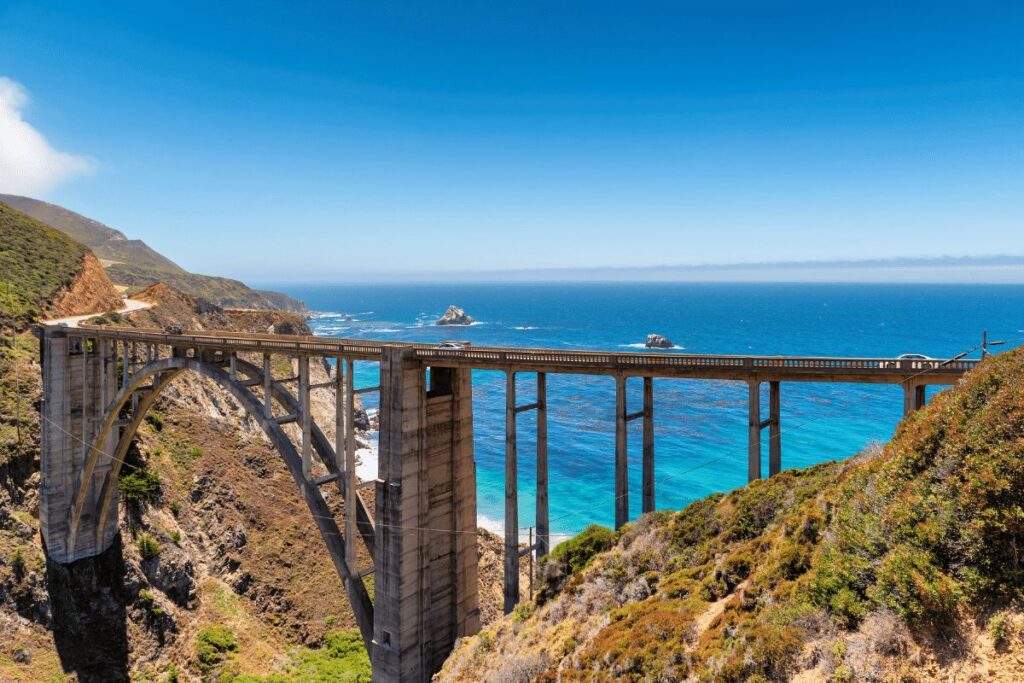 This route is longer, at around 400 miles, and can take up to 8 hours of driving time. However, the stunning views of the Pacific Ocean and charming coastal towns along the way make the journey well worth it.
To take this route, you'll start on I-10 West and then take US-101 North towards Santa Barbara. From there, you'll get on the Pacific Coast Highway and follow it all the way up to Monterey, where you can stop and explore the famous Cannery Row and Monterey Bay Aquarium. From Monterey, you can take CA-140 East into Yosemite National Park.
No matter which route you choose, be sure to plan for some stops along the way to break up the driving and take in the breathtaking scenery.
And don't forget to check for road closures and weather conditions before you go, as these can affect your travel time and route options.
The shortest route though most mountainous
The shortest of the three routes is US Highway 395 via Lone Pine, but it's also the most mountainous. The route starts out in the lowlands of Los Angeles, but after leaving town and heading north on Route 14 through Santa Clarita and Castaic Junction, you'll soon reach a high country landscape characterized by rugged hillsides dotted with sagebrush and pine trees.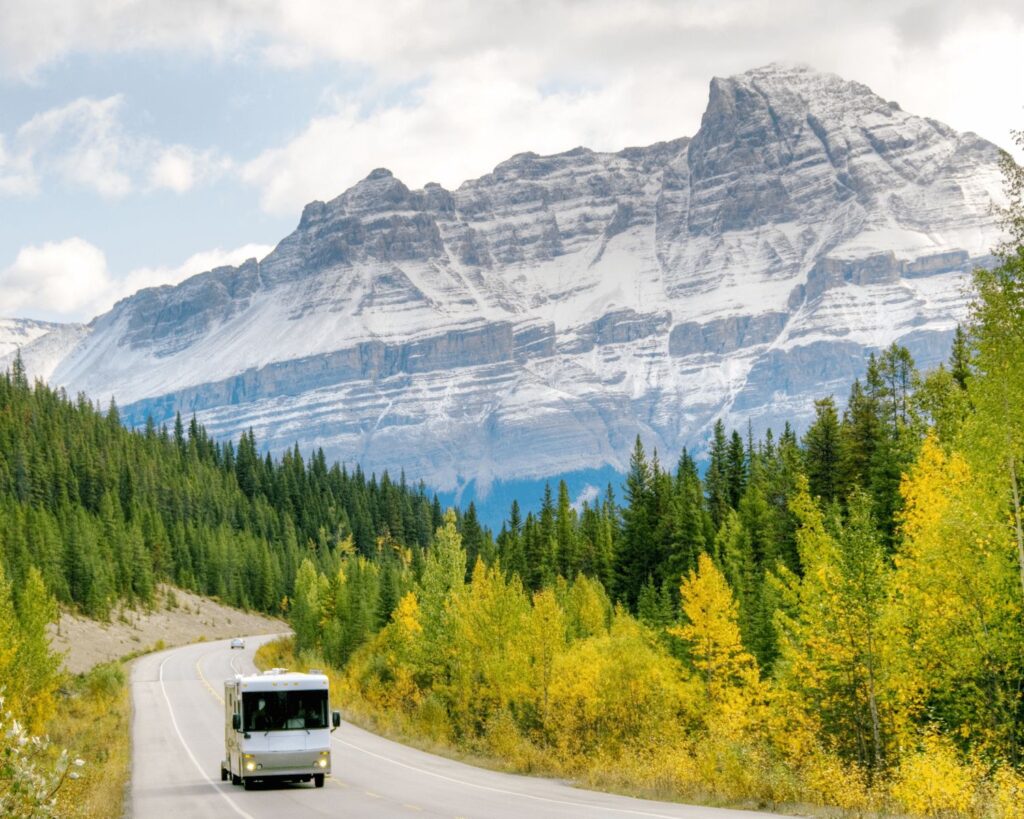 Along this stretch of highway are many off-road trails for mountain bikers; if you're inclined to try one out yourself, just be sure to check its difficulty level before setting off so you don't get stuck in more than your share of mud holes!
The journey now continues through the Owens Valley, where cattle ranching still thrives despite attempts by environmentalists to keep development at bay by securing protective land designations such as wilderness status. 
These efforts have been successful enough that US Highway 395 passes through some very wild areas indeed: within an hour or so of leaving Independence (or Bishop) there are few signs whatsoever that humans even exist anywhere nearby – only rocks and dirt roads leading up into mountains so tall they seem like giant stone walls rising from nowhere into infinity itself!
How to rent a car in California
When planning a road trip from Los Angeles to Yosemite National Park, renting a car is a great option for flexibility and freedom to explore at your own pace. One of the best rental car companies out there is Discover Cars.
Discover Cars offers a variety of vehicles and packages to choose from, including options for fuel, insurance, and support. By opting for a package, you can ensure that you have everything you need for a stress-free trip. Plus, their website is user-friendly and easy to navigate, making the booking process a breeze.
One of the biggest advantages of using Discover Cars is that they offer insurance coverage, so you can have peace of mind knowing that you're protected in the event of an accident or theft. They also have 24/7 customer support, so if you run into any issues during your trip, they're just a phone call away.



When booking your rental car, be sure to consider the type of vehicle that will best suit your needs. If you're planning on doing a lot of off-road driving, a four-wheel drive vehicle might be necessary. If you're traveling with a group or have a lot of luggage, consider renting a larger vehicle like a SUV or a van.
Things to Do in Los Angeles: Guided Tours

Before hitting the road to Yosemite, immerse yourself in the cinematic and cultural tapestry of Los Angeles with some curated guided tours.
Dive deep into the iconic sights spanning Hollywood, Beverly Hills, and the city's pristine beaches. Explore behind-the-scenes with studio tours at Warner Bros. and Universal Studios. Fancy a celebrity sighting?
There are tours taking you through star-studded neighborhoods. For those looking to explore beyond the city, options like the Catalina Express offer a different kind of LA adventure. Discover these and more to kickstart your Californian escapade.
Here are some curated guided tours in LA you should check out!
9 Stops on the Pacific Coast Highway
1. Pismo Beach (175 miles, approximately 3 hours from Los Angeles)
Pismo Beach, a classic California beach town on the Central Coast, is known for its wide, sandy beaches and a plethora of outdoor activities. 
From surfing and fishing to hiking and wildlife spotting, there's something for everyone in Pismo Beach.
What to do and see:
Pismo Beach Pier: Stroll along this 1,200-foot-long pier and enjoy stunning ocean views, fishing opportunities, and a lively atmosphere.
Monarch Butterfly Grove: Witness thousands of Monarch butterflies as they migrate to this eucalyptus grove between late October and February.
Oceano Dunes: Explore this unique coastal dune ecosystem by renting an ATV or joining a guided tour. Off-roading, hiking, and wildlife viewing opportunities abound.
Dinosaur Caves Park: This 11-acre park features a playground, walking trails, and dramatic coastal views. Perfect for picnicking, whale watching, or simply soaking in the scenery.
Where to eat:
Splash Café: Savor their award-winning clam chowder or other seafood dishes, like fish tacos and clam strips, at this local favorite.
Old West Cinnamon Rolls: Indulge in freshly baked, gooey cinnamon rolls with various toppings at this Pismo Beach staple.
Cracked Crab: Enjoy a seafood feast at this casual eatery, with dishes like their signature "Bucket for Two" featuring an assortment of crab, shrimp, clams, and more.
2. Julia Pfeiffer Burns State Park (115 miles, approximately 2 hours from Pismo Beach)
Julia Pfeiffer Burns State Park, located along the Big Sur coast, offers breathtaking views, scenic hiking trails, and the mesmerizing McWay Falls.
What to do and see:
McWay Falls: This 80-foot waterfall cascades directly onto the beach and into the ocean. A short trail leads to a viewpoint offering the perfect vantage point for photos.
Ewoldsen Trail: This 4.5-mile round-trip hike takes you through redwood groves, offering stunning coastal and canyon views.
Partington Cove Trail: A short, moderate hike that takes you through a historic tunnel and leads to a beautiful cove.
Where to eat:
Nepenthe: This legendary cliffside restaurant, located just north of the park, offers breathtaking ocean views and California cuisine. Enjoy lunch or dinner or grab a drink on their outdoor terrace.
Big Sur Bakery: Located a bit further north, this rustic bakery and café serves delicious pastries, wood-fired pizzas, and hearty sandwiches.
Deetjen's Big Sur Inn Restaurant: Savor a candlelit dinner or a homemade breakfast in a charming, historic inn setting.
3. Carmel-by-the-Sea (38 miles, approximately 1 hour from Julia Pfeiffer Burns State Park)
Carmel-by-the-Sea is a charming coastal town known for its enchanting architecture, beautiful white-sand beach, and vibrant arts scene. 
The village-like atmosphere and fairy-tale cottages make it a magical stop on your road trip.
What to do and see:
Carmel Beach: Enjoy sunbathing, surfing, or watching a stunning sunset at this picturesque crescent-shaped beach.
Ocean Avenue: Wander along the main shopping street, lined with art galleries, boutiques, and restaurants. Explore the hidden courtyards and passageways throughout the charming town.
Carmel Mission: Visit this historic mission, founded in 1771, featuring a basilica, museum, and peaceful gardens. Learn about the life of Father Junipero Serra, the founder of the California missions, and the region's history.
Point Lobos State Natural Reserve: Just south of Carmel, this stunning park offers hiking trails, dramatic coastal views, and abundant wildlife. Explore the diverse landscapes, including rocky headlands, cypress groves, and tide pools.
Where to eat:
Dametra Café: A cozy Mediterranean restaurant offering dishes from Greece, Italy, and the Middle East. Enjoy live music while dining on their signature lamb souvlaki or seafood paella.
The Tuck Box: Located in a historic, fairy-tale cottage, this charming tearoom serves a selection of sandwiches, salads, and traditional English scones with Devonshire cream.
La Bicyclette: This European-inspired bistro features rustic, wood-fired cuisine made with locally-sourced ingredients. Try their wood-fired pizza or indulge in their daily-changing seasonal menu.
4. Monterey (4 miles, approximately 10 minutes from Carmel-by-the-Sea)
Monterey is a historic coastal city with a rich maritime history and an impressive array of attractions, including the world-renowned Monterey Bay Aquarium.
What to do and see:
Monterey Bay Aquarium: Discover over 35,000 creatures representing 550 species, from playful sea otters to mesmerizing jellyfish. The aquarium is a must-visit for all ages.
Cannery Row: Stroll along this historic waterfront district, once the center of the sardine-packing industry, now filled with shops, restaurants, and beautiful ocean views.
Fisherman's Wharf: Enjoy fresh seafood, browse souvenir shops, or take a whale-watching tour from this bustling wharf.
17-Mile Drive: This scenic route offers stunning views of the Pacific coastline, beautiful beaches, and the famous Lone Cypress tree.
Where to eat:
Old Fisherman's Grotto: Enjoy fresh seafood and stunning ocean views at this iconic restaurant on Fisherman's Wharf.
Rosine's Restaurant: Satisfy your sweet tooth with a slice of homemade cake or indulge in comfort food classics at this family-owned eatery.
Alvarado Street Brewery & Grill: Sample craft beers and enjoy pub fare with a twist at this popular brewery in downtown Monterey.
5. Los Banos (128 miles, approximately 2 hours from Monterey)
Los Banos is a small agricultural town located in the San Joaquin Valley. 
It's a convenient stop on the way to Yosemite, offering a chance to experience a slice of Central California's farming community.
What to do and see:
San Luis National Wildlife Refuge: Explore this wildlife sanctuary, home to tule elk, waterfowl, and other native species. Enjoy hiking trails, birdwatching, and scenic drives.
Los Banos Creek Reservoir: Visit this reservoir for a relaxing day of fishing, boating, or picnicking.
Where to eat:
Wool Growers Restaurant: Established in 1957, this Basque restaurant serves hearty family-style meals, including roast lamb and oxtail stew.
Espana's Southwest Grill: Enjoy Mexican and Southwestern dishes, like fajitas and carne asada, in a casual setting.
6. Merced (42 miles, approximately 45 minutes from Los Banos)
Merced, known as the "Gateway to Yosemite," is a bustling city with a rich agricultural history. It's an ideal stop to explore local attractions and replenish supplies before continuing to Yosemite.
What to do and see:
Merced National Wildlife Refuge: Discover this haven for migratory birds and other wildlife. Enjoy birdwatching, hiking trails, and scenic drives through the refuge.
Merced County Courthouse Museum: Learn about the history of Merced County in this beautifully restored courthouse, featuring exhibits on local history and culture.
Applegate Park and Zoo: Visit this family-friendly park, home to a small zoo, playgrounds, and picnic areas.
Where to eat:
J&R Tacos: Savor authentic Mexican cuisine, including tacos, burritos, and tortas, at this local favorite.
The Partisan: Enjoy a selection of craft beers, artisanal cocktails, and delicious pub fare at this popular gastropub.
Toni's Courtyard Café & Bakery: Indulge in homemade pastries, sandwiches, and salads at this charming café and bakery.
7. Mariposa (49 miles, approximately 1 hour from Merced)
Mariposa, a historic Gold Rush town, offers a glimpse into California's past while serving as a convenient stop before reaching Yosemite National Park.
What to do and see:
Mariposa Museum and History Center: Explore the town's Gold Rush history through exhibits, artifacts, and interactive displays.
California State Mining and Mineral Museum: Discover the state's rich mining heritage and view a collection of minerals and gemstones, including the impressive Fricot Nugget.
Historic Downtown Mariposa: Wander the charming streets, filled with shops, restaurants, and historic buildings.
Where to eat:
Sugar Pine Café: Enjoy classic American comfort food, like homemade pot pies and meatloaf, at this cozy café.
Savoury's: Savor fine dining in a relaxed atmosphere, featuring a menu of locally-sourced, seasonal dishes.
1850 Restaurant: Sample craft beers and dine on upscale pub fare at this popular restaurant and brewery.
8. Oakhurst (25 miles, approximately 30 minutes from Mariposa)
Oakhurst is the last major town before entering Yosemite National Park and offers a range of amenities and attractions.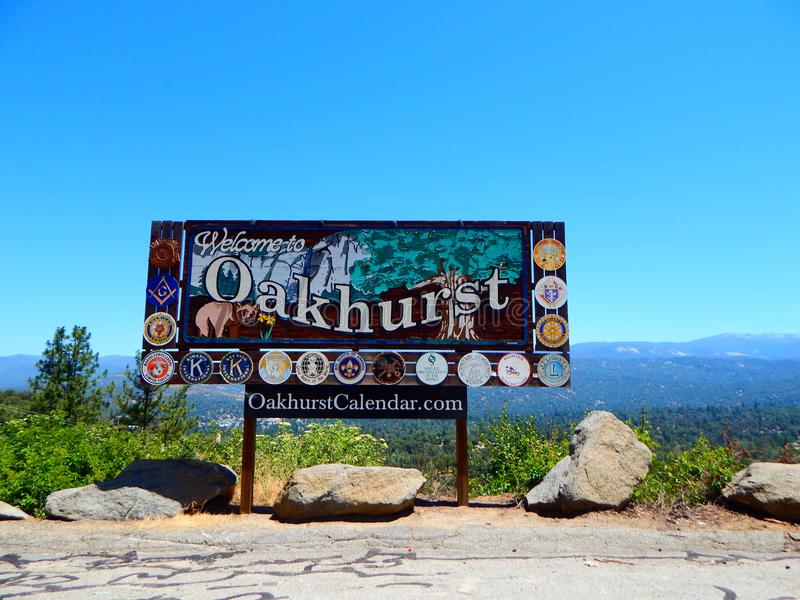 What to do and see:
Fresno Flats Historic Village and Park: Step back in time at this living history museum, showcasing restored buildings and artifacts from the late 1800s.
Sierra Vista Scenic Byway: Take a scenic drive along this 100-mile route, offering stunning vistas of the Sierra Nevada Mountains.
Here is a tour to Yosemite from Oakhurst!
Where to eat:
South Gate Brewing Company: Enjoy craft beers and a menu of elevated pub fare at this popular brewery.
Cool Bean Café: Fuel up with a cup of coffee and a pastry at this cozy café.
Crab Cakes Restaurant: Savor seafood dishes and other American classics in a relaxed setting.
9. Yosemite National Park (15 miles, approximately 30 minutes from Oakhurst)
Upon arriving in Yosemite National Park, explore the park's majestic landscapes, including towering granite cliffs, roaring waterfalls, and serene meadows. 
From hiking and rock climbing to stargazing and wildlife spotting, Yosemite offers endless opportunities for outdoor enthusiasts and nature lovers.
Don't miss highlights like Yosemite Valley, Glacier Point, Mariposa Grove, and the iconic Half Dome. 
As you marvel at the breathtaking vistas and immerse yourself in the pristine wilderness, you'll know that this unforgettable journey through Central California was truly the adventure of a lifetime.
7 Stops on Highway 395 via Lone Pine and Bishop from LA to Yosemite
Discover the stunning beauty of the Eastern Sierra Nevada Mountains as you embark on a memorable road trip from Los Angeles to Yosemite National Park along Highway 395. 
1. Bakersfield (110 miles, approximately 2 hours from Los Angeles)
Bakersfield, located in the southern San Joaquin Valley, offers a glimpse into California's agricultural heritage, and serves as a convenient first stop on your journey.
What to do and see:
Kern County Museum: Explore the region's history through exhibits, historic buildings, and interactive displays, including the popular Pioneer Village.
California Living Museum (CALM): Discover native California plants and animals at this educational wildlife center, featuring exhibits, walking trails, and a reptile house.
Buck Owens' Crystal Palace: Pay homage to country music legend Buck Owens at this iconic music venue, museum, and restaurant.
Where to eat:
Luigi's Restaurant & Delicatessen: Savor delicious Italian dishes, from pasta and pizza to hearty sandwiches, at this family-owned eatery.
24th Street Café: Enjoy classic American breakfast and lunch favorites at this local favorite.
Lengthwise Brewing Company: Sample craft beers and enjoy pub fare in a casual atmosphere at this popular brewery.
2. Sequoia National Forest (115 miles, approximately 2 hours from Bakersfield)
Sequoia National Forest, home to the towering sequoia trees, offers breathtaking landscapes, scenic hiking trails, and a variety of outdoor activities.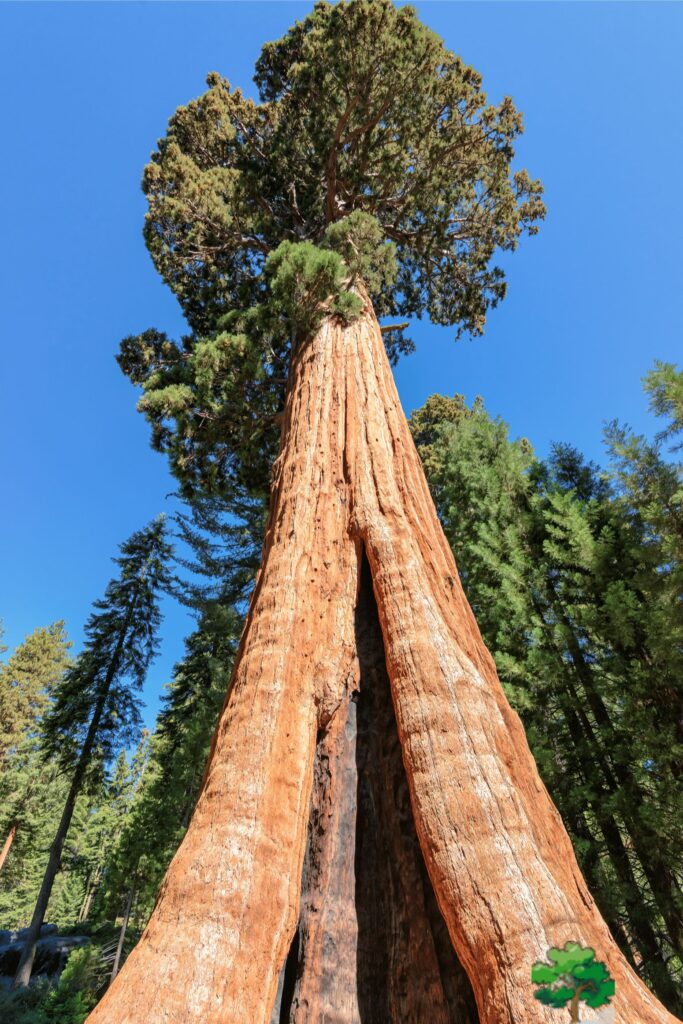 What to do and see:
Trail of 100 Giants: Wander through a grove of massive sequoia trees on this accessible, 1.3-mile loop trail.
Dome Rock: Enjoy panoramic views of the surrounding mountains and valleys from this popular viewpoint. A short, easy hike leads to the summit.
Kern River: Experience white-water rafting, fishing, or simply enjoy a peaceful riverside picnic.
Where to eat:
Kern River Brewing Company: Refuel with craft beers and pub fare at this riverside brewery in the nearby town of Kernville.
The Pizza Barn: Satisfy your pizza cravings at this local pizzeria, offering a variety of toppings and styles.
Cheryl's Diner: Enjoy classic diner fare, from burgers to milkshakes, at this nostalgic eatery in Kernville.
3. Lone Pine (125 miles, approximately 2 hours from Sequoia National Forest)
Lone Pine, a small town nestled at the base of the Eastern Sierra Nevada Mountains, serves as the gateway to several stunning natural attractions.
What to do and see:
Alabama Hills: Explore the striking rock formations and arches, featured in countless Hollywood films, with a scenic drive or hike.
Mt. Whitney Portal: Visit the starting point for the hike to the summit of Mt. Whitney, the tallest peak in the contiguous United States.
Eastern California Museum: Learn about the region's history, including the internment of Japanese Americans during World War II, at this small but informative museum.
Where to eat:
Alabama Hills Café: Enjoy hearty breakfast and lunch options, such as omelettes, burgers, and sandwiches, at this cozy café.
The Grill: Savor American and Mexican dishes, from steaks and ribs to enchiladas and burritos, at this local favorite.
Bonanza Mexican Restaurant: Indulge in authentic Mexican cuisine, including tacos, fajitas, and margaritas, at this casual eatery.
4. Inyo National Forest (60 miles, approximately 1 hour from Lone Pine)
Inyo National Forest offers diverse landscapes, including towering peaks, ancient bristlecone pines, and sparkling lakes. It's a paradise for outdoor enthusiasts.
What to do and see:
Ancient Bristlecone Pine Forest: Hike among the oldest living trees on Earth, some over 4,000 years old, in this unique forest.
Convict Lake: Enjoy a serene picnic or hike the 3-mile loop trail around this picturesque alpine lake.
Hot Creek Geological Site: Observe the fascinating geothermal activity and bubbling hot springs at this geological wonder.
Where to eat:
Erick Schat's Bakkery in Bishop: A must-visit bakery, famous for its original sheepherder bread and mouthwatering pastries.
Copper Top BBQ: Satisfy your barbecue cravings with delicious slow-cooked meats and classic sides at this popular spot in Big Pine.
Holy Smoke Texas Style BBQ: Enjoy authentic Texas-style barbecue in the heart of the Eastern Sierra in Bishop.
5. Bishop (43 miles, approximately 45 minutes from Inyo National Forest)
Bishop, the largest town in the Eastern Sierra, offers a variety of amenities and attractions, making it a convenient stop on your journey.
What to do and see:
Laws Railroad Museum: Discover the region's railroad history through exhibits, artifacts, and a historic train ride at this outdoor museum.
Owens Valley Paiute-Shoshone Cultural Center: Learn about the local Native American tribes, their history, and culture at this informative museum and cultural center.
Keough's Hot Springs: Relax and rejuvenate in the mineral-rich waters of these natural hot springs.
Where to eat:
Jack's Restaurant: Enjoy comfort food classics, like fried chicken and homemade pie, at this family-friendly restaurant.
Mountain Rambler Brewery: Sample craft beers and dine on a menu of elevated pub fare at this popular brewery.
Yamatani Japanese Restaurant: Savor sushi, tempura, and other Japanese favorites at this local favorite.
6. Mammoth Lakes (44 miles, approximately 50 minutes from Bishop)
Mammoth Lakes, a popular resort town, offers year-round outdoor activities, including skiing, hiking, and fishing.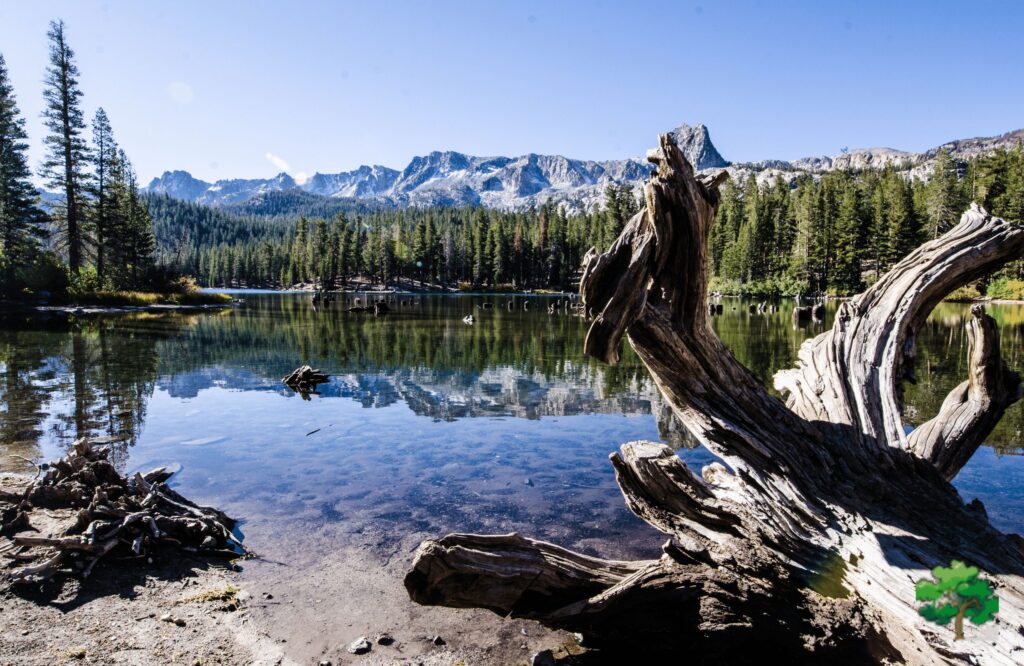 What to do and see:
Mammoth Mountain: Hit the slopes at this world-class ski resort or explore the scenic hiking trails during the warmer months.
Devils Postpile National Monument: Marvel at the unique basalt columns and the impressive Rainbow Falls at this geological attraction.
Mono Lake: Discover the otherworldly tufa towers and diverse birdlife at this ancient saline lake.
Where to eat:
The Stove Restaurant: Enjoy hearty breakfast and lunch options, like pancakes and burgers, at this cozy eatery.
The Restaurant at Convict Lake: Savor fine dining in a rustic setting, featuring a menu of locally-sourced, seasonal dishes.
Giovanni's Pizzeria: Indulge in a variety of pizza, pasta, and Italian dishes at this popular pizzeria.
7. Tuolumne Meadows (100 miles, approximately 2 hours from Mammoth Lakes)
Tuolumne Meadows, located within Yosemite National Park, offers stunning alpine scenery, serene meadows, and granite domes.
What to do and see:
Lembert Dome: Hike to the summit of this granite dome for panoramic views of Tuolumne Meadows and the surrounding peaks.
Soda Springs and Parsons Lodge: Discover the bubbling mineral springs and historic Parsons Lodge on this easy, 1.5-mile roundtrip hike.
Glen Aulin Trail: Follow the scenic trail along the Tuolumne River to the picturesque Glen Aulin High Sierra Camp and its cascading waterfalls.
Where to eat:
Tuolumne Meadows Grill: Refuel with burgers, sandwiches, and other casual fare at this seasonal outdoor grill.
Tuolumne Meadows Lodge: Enjoy family-style dining in a rustic setting at this seasonal lodge, offering a rotating menu of hearty dishes.
High Sierra Camps: Savor hot meals and sack lunches at these seasonal camps, accessible only by foot or on horseback.
Upon arriving in Yosemite National Park, explore the park's majestic landscapes, including towering granite cliffs, roaring waterfalls, and serene meadows. 
5-Day Itinerary for a Los Angeles to Yosemite Road Trip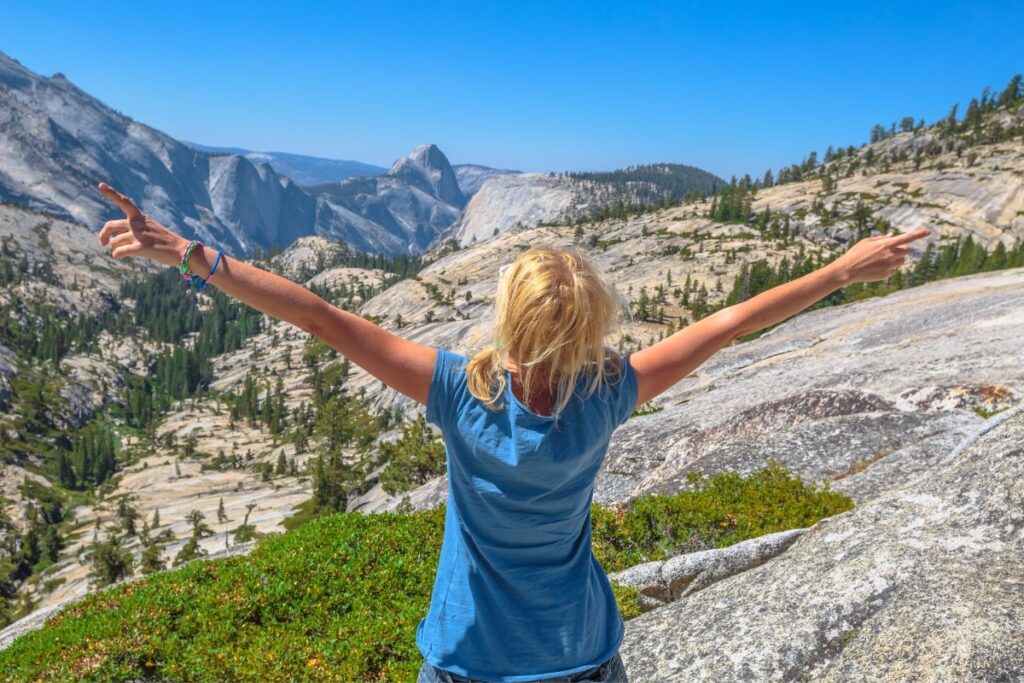 Day 1: Los Angeles to Carmel-by-the-Sea via Pismo Beach 
Total Distance Covered: 328 miles
Morning Awakening: As the Californian sun stretches across the City of Angels, it's time to fuel up, set your playlist, and hit the highway. 
Your first destination: the classic beach town of Pismo Beach, about 175 miles north.
Early Afternoon – Pismo Beach Unfolded: Three hours later, the scent of the ocean greets you. Pismo Beach, with its sun-kissed shores and vibrant atmosphere, beckons. 
Stretch those legs on the Pismo Beach Pier, an iconic 1,200-foot-long boardwalk offering panoramic ocean views.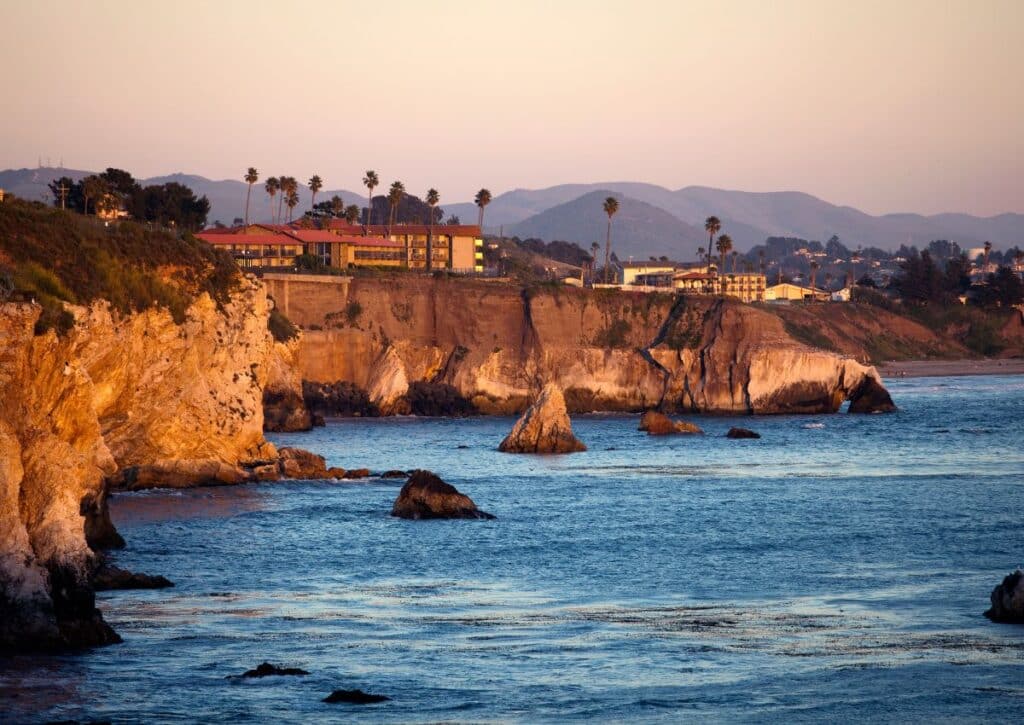 Here, the horizon meets the rolling waves, fishermen engage in their daily catch, and a sense of serenity washes over you. 
Fancy a bit of a thrill? Take a distant glimpse or a brisk walk towards the Oceano Dunes – a vast stretch of coastal dunes just beckoning to be explored.
Hungry yet? Right around the corner, Splash Café awaits. 
As you take the first bite of their award-winning clam chowder, you'll understand why it's a local favorite. 
Their seafood delicacies encapsulate the essence of the coastal life you're about to experience.
Late Afternoon – Natural Wonders: 
Post-lunch, steer the wheels 115 miles north to Julia Pfeiffer Burns State Park. Here, Big Sur showcases its magic. Amidst the towering redwoods, the highlight is the ethereal McWay Falls.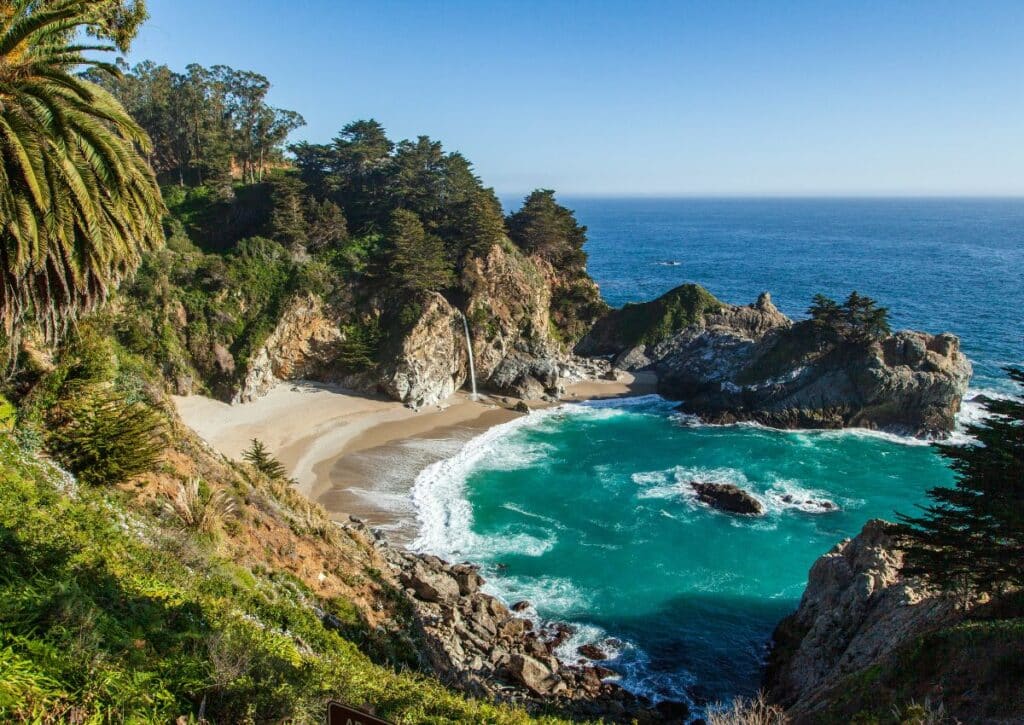 This 80-foot beauty cascades directly onto a golden patch of beach, making for a mesmerizing sight and perfect photo backdrop. 
The park whispers tales of nature, urging you to stay, but as the sun lowers, it's time to head to a fairytale destination.
Evening – Enchantment at Carmel-by-the-Sea: 
Approximately an hour's drive away lies the quaint and utterly enchanting town of Carmel-by-the-Sea. 
The village feels like it's straight out of a storybook, with whimsical cottages and a dreamlike ambiance. 
As you wander along Ocean Avenue, the town's heart, you're surrounded by art galleries, charming boutiques, and hidden courtyards that seem to tell tales of yesteryears.
For the grand finale of the day, step into Dametra Café. The cozy atmosphere is instantly inviting, and as the live music serenades you, dive into a feast of Mediterranean flavors. 
Their lamb souvlaki, paired with tales of today's journey, is the perfect endnote.
Tomorrow beckons with more adventures, but for tonight, let Carmel-by-the-Sea's magic lull you into dreams of coastal wonders and highway melodies.
Day 2: Carmel-by-the-Sea to Upper Pines Campground, Yosemite 
Total Distance Covered: Approximately 240 miles
Morning's First Light at Carmel-by-the-Sea: The dawn in Carmel promises a serene embrace. 
As the town awakens, begin your day with a stroll along the pristine Carmel Beach.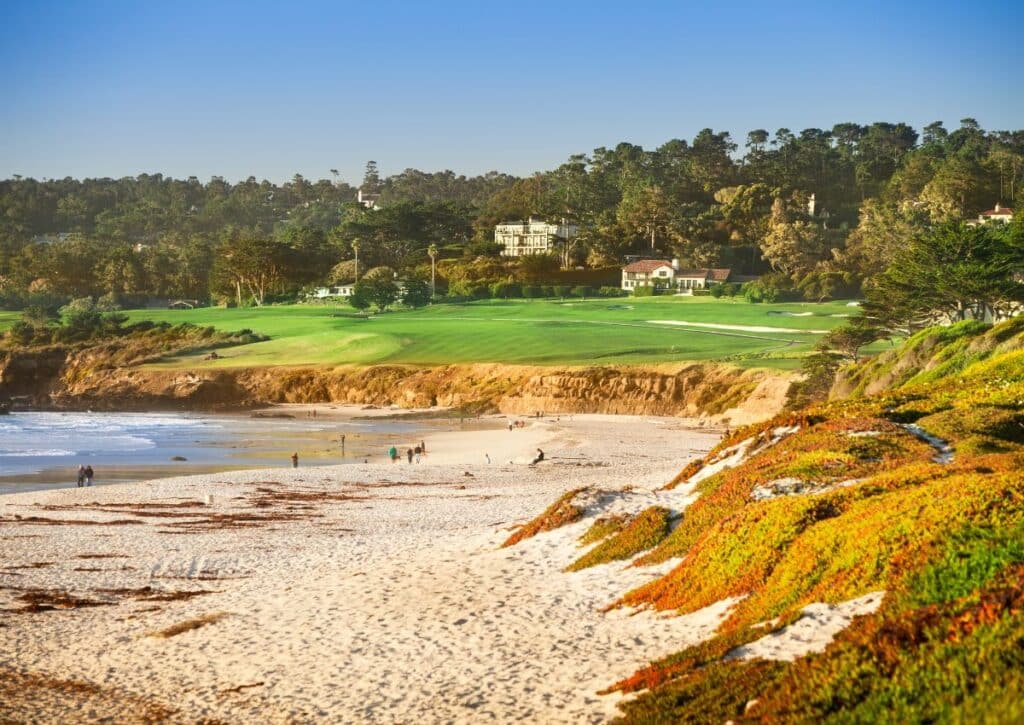 The gentle waves and soft sand underfoot form nature's own symphony, playing the perfect prelude to the day ahead.
Mid-morning, venture to the nearby Point Lobos State Natural Reserve. It's a place where every trail tells a tale, from dramatic coastal views to the whispers of cypress groves. 
Engage with the intricacies of tide pools or simply bask in the beauty of the coastal vistas; nature's finest awaits at every turn.
Early Afternoon – Merced, the Gateway to Yosemite: Setting course inland, you'll find yourself on a transformative journey from coastal charm to the heart of California's agricultural belt. 
A few hours on the road brings you to Merced, a city with its roots deep in farming. But its true charm? It serves as a prelude to Yosemite's majesty.
The Merced National Wildlife Refuge is a haven amidst the hustle. With migratory birds painting the sky and serene landscapes stretching far and wide, it's a tranquil interlude.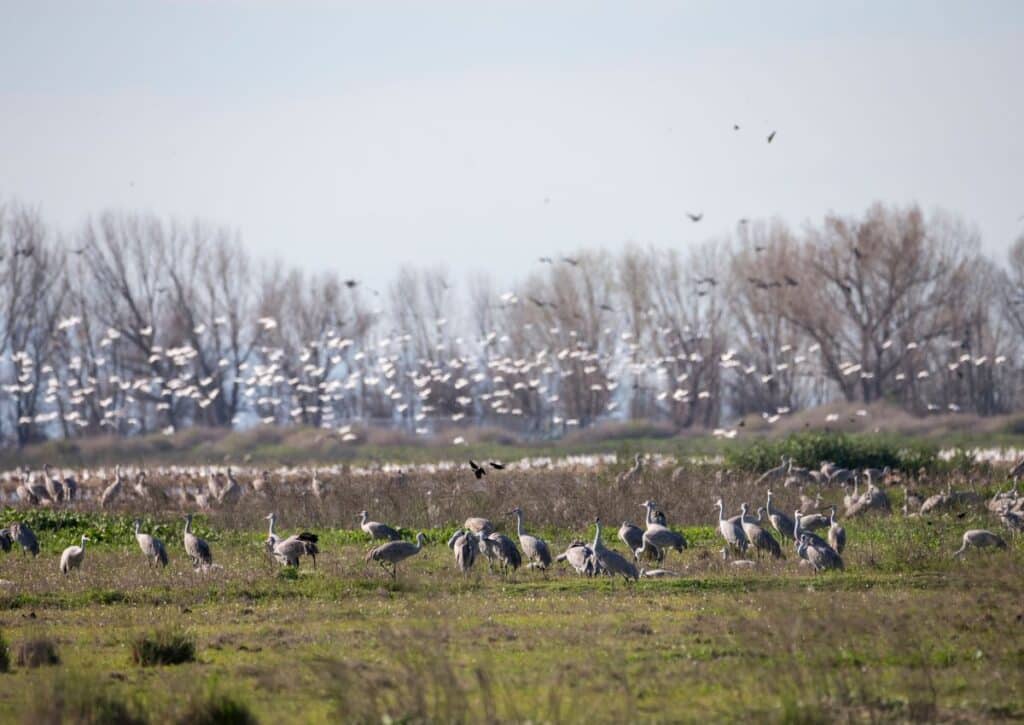 As hunger strikes, the city offers its local gem, J&R Tacos. Each bite carries the authentic zest of Central California, prepping you for the journey ahead.
Evening Arrival – Upper Pines Campground, Yosemite: As the undulating roads lead you higher, the landscape transforms dramatically. 
The majestic granite faces of Yosemite loom larger with every mile, and by evening, you'll find yourself at the heart of it all – the Upper Pines Campground.
Settling into your camp, the towering pine trees form nature's own canopy. Here, under the vast expanse of the starlit sky, the evening turns ethereal. 
The campfire's glow, the soft murmurs of the wilderness, and the anticipation of tomorrow's explorations: it all weaves together into Yosemite's mesmerizing lullaby.
Tonight, as the campfire's embers flicker and dance, you'll find yourself cocooned in the wilderness's embrace, with dreams filled with nature's grandeur and tomorrow's promises.
Day 3: Exploring Yosemite National Park
Dawn's Embrace in Yosemite Valley: As the first light filters through the towering trees, Yosemite begins its majestic display. 
The morning mist intertwines with golden sunbeams, casting ethereal veils upon the valley. 
With the iconic granite monolith, El Capitan, standing sentinel to the west, its sheer face catches the sun's first rays, igniting a display that has been billions of years in the making.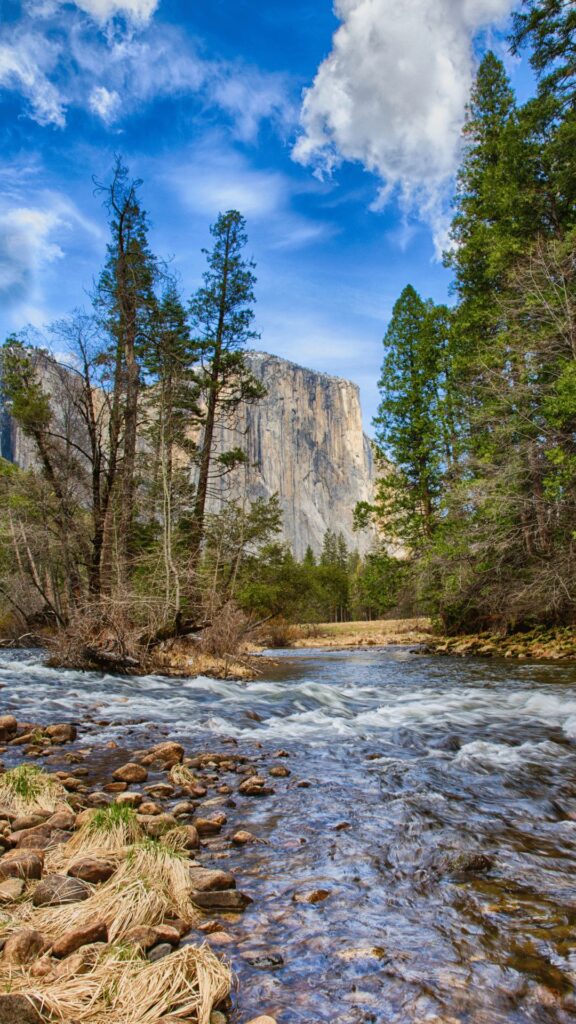 Nearby, the murmurs of Bridalveil Fall beckon, its cascade a timeless waltz of water and rock. And as you crane your neck upwards, Yosemite Falls roars in the distance, a three-tiered testament to nature's grandeur.
Midday – Footsteps and Heartbeats on the Trails: As the sun climbs higher, it's time to truly immerse oneself in Yosemite's embrace. 
For the adventurous at heart, the Mist Trail promises not just a hike, but a transcendence. 
With each step, you ascend closer to Vernal and Nevada Falls, the misty spray from the waterfalls serving as nature's own blessing.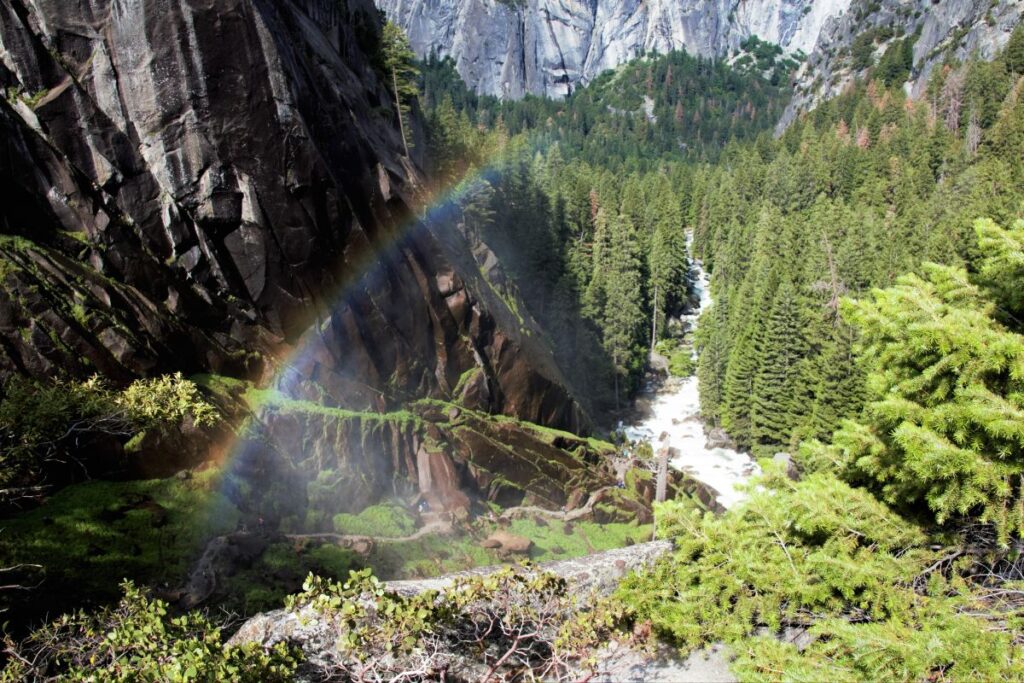 The rhythm of your heart synchronizes with the cascading waters, the misty droplets painting rainbows against the sun.
For those seeking a gentler communion with nature, the valley itself offers paths less trodden but equally enriching. 
Meadows bloom with wildflowers, deer graze with a casual grace, and every sound – from the rustle of leaves to the distant calls of birds – weaves a sonnet of serenity.
Twilight's Whisper at Upper Pines: As dusk begins its descent, return to the familiar embrace of your camp at Upper Pines.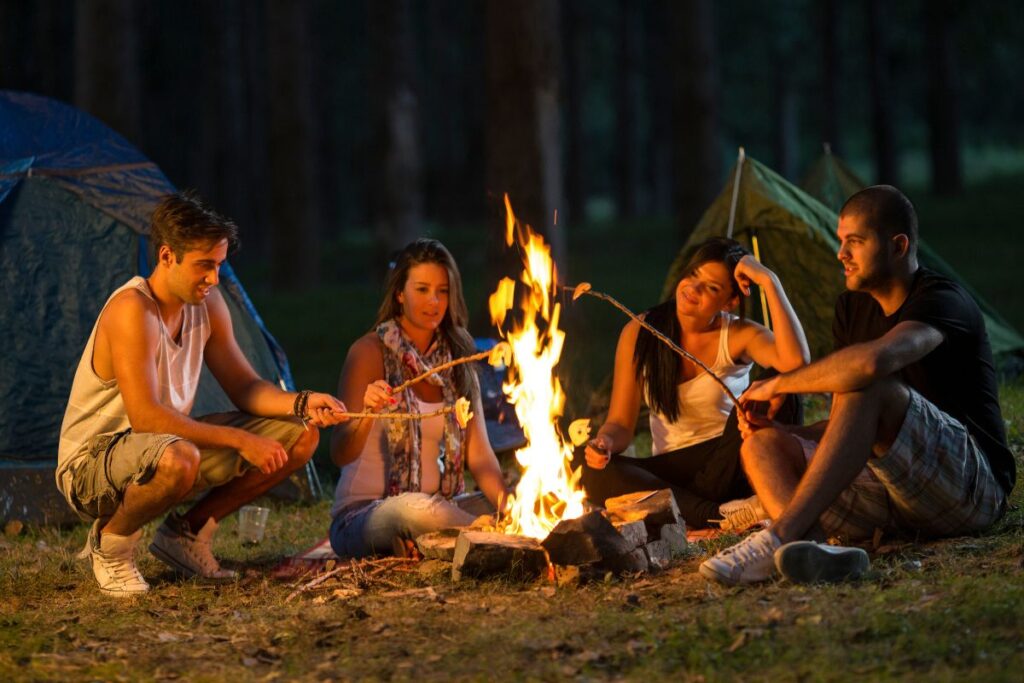 Here, under the growing canopy of stars, the evening is a time for reflection and rejuvenation. 
The campfire's soft glow paints tales on every face, stories of the day's adventures, and dreams of journeys yet to come.
As the campfire dwindles and the Milky Way begins its celestial dance overhead, the soft lullaby of the wilderness cradles you. 
Day 4: Yosemite's Panoramic Vistas and Ancient Giants
Morning – Glacier Point Views: Start your day with a drive to Glacier Point, one of Yosemite's most famed vantage points. 
From here, you'll have a direct line of sight to the iconic Half Dome; its unique shape and immense size are even more impressive from this viewpoint.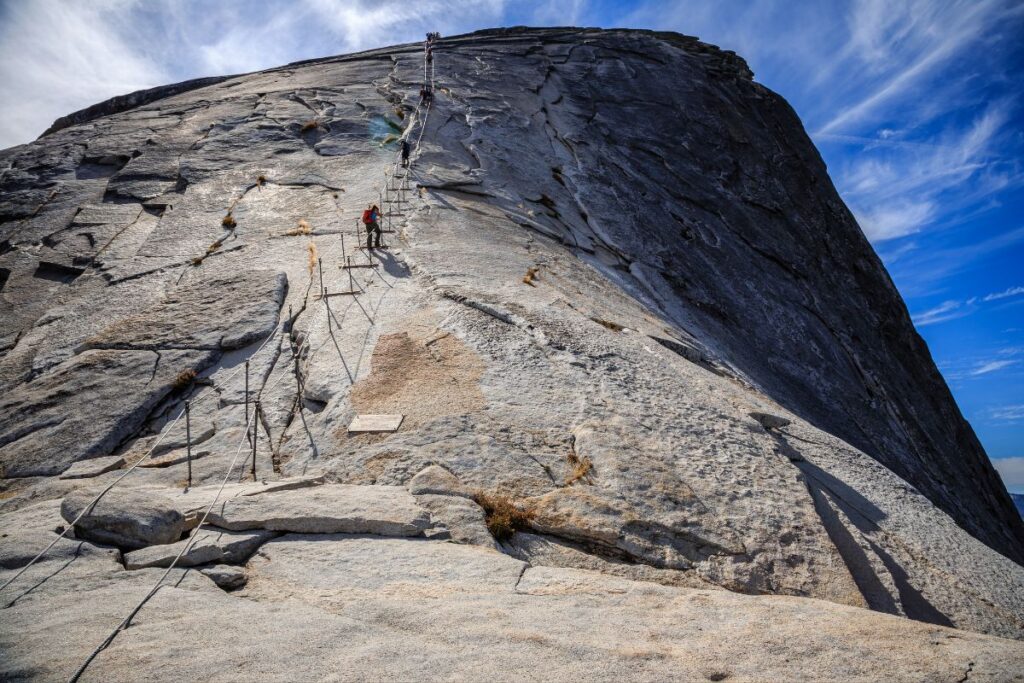 Additionally, you'll get expansive views of the High Sierra, a range that showcases the rugged beauty of Yosemite's higher altitudes. 
Just remember: the accessibility of Glacier Point largely depends on the time of year, as snow can cause road closures. Always check current road conditions before heading out.
Afternoon – Giants of Mariposa Grove: Post the panoramic views, it's time to experience the majestic stillness of Yosemite's ancient trees. 
Mariposa Grove is home to over 500 mature giant sequoias. Among them, standouts include the Grizzly Giant and the California Tunnel Tree.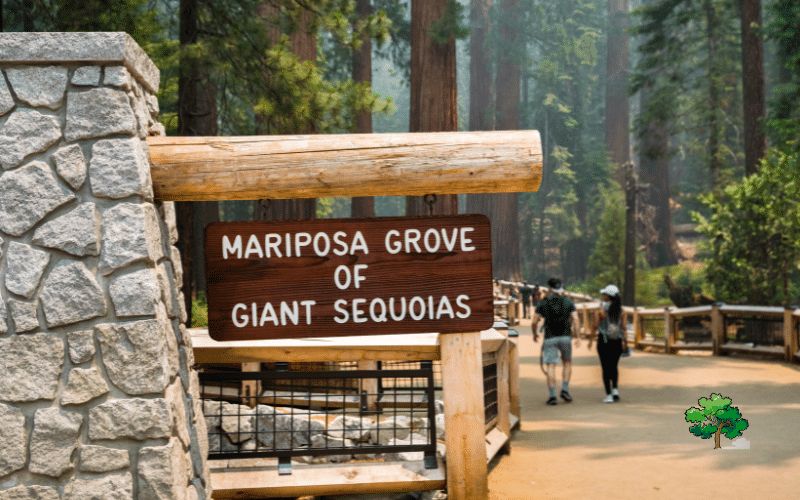 Walking amidst these ancient behemoths, some of which are over 3,000 years old, gives a humbling perspective on time and nature's grandeur. 
There are various trails to explore, ranging from short, accessible loops to longer hikes that delve deeper into the grove.
Evening – Farewell to Yosemite: Return to Upper Pines Campground for your final evening in the park. 
As the day winds down, this is the perfect opportunity to reminisce about the past days' adventures. 
Whether it's cooking up a meal at your campsite, sharing stories with fellow campers, or simply gazing upwards to the starlit canopy, savor these last moments in Yosemite.
Tomorrow may be a departure, but the memories made and the awe-inspiring sights of the past two days will stay with you for a lifetime.
Day 5: Farewell Yosemite, Hello Los Angeles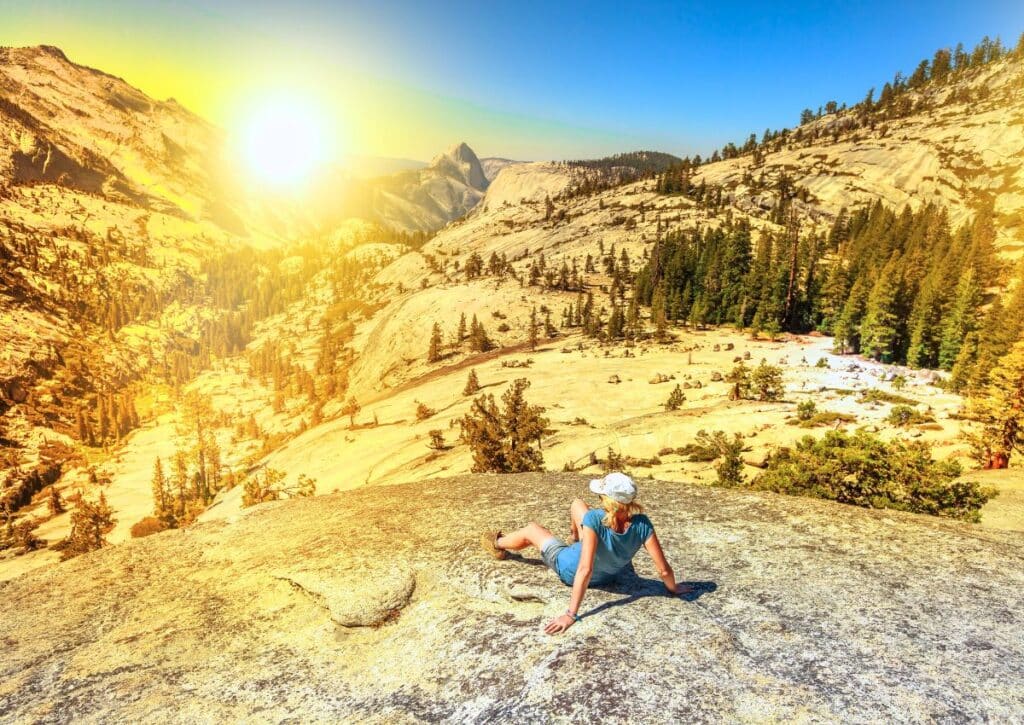 Morning – Last Moments in Yosemite: Wake up amidst the serenity of Yosemite for one last time. 
After breaking camp and packing up, consider taking a short morning walk in the valley. A quick stop by Curry Village can be a good idea for souvenirs or a final coffee amid the valley's grandeur.
Mid-Morning – Setting Out: Begin your journey back to Los Angeles. 
The trip from Yosemite to Los Angeles covers an estimated distance of about 300 miles, taking around 6-7 hours of driving time, considering the winding roads and possible traffic.
Afternoon – Break for Lunch: Approximately midway, Bakersfield presents itself as an ideal spot for lunch and a stretch.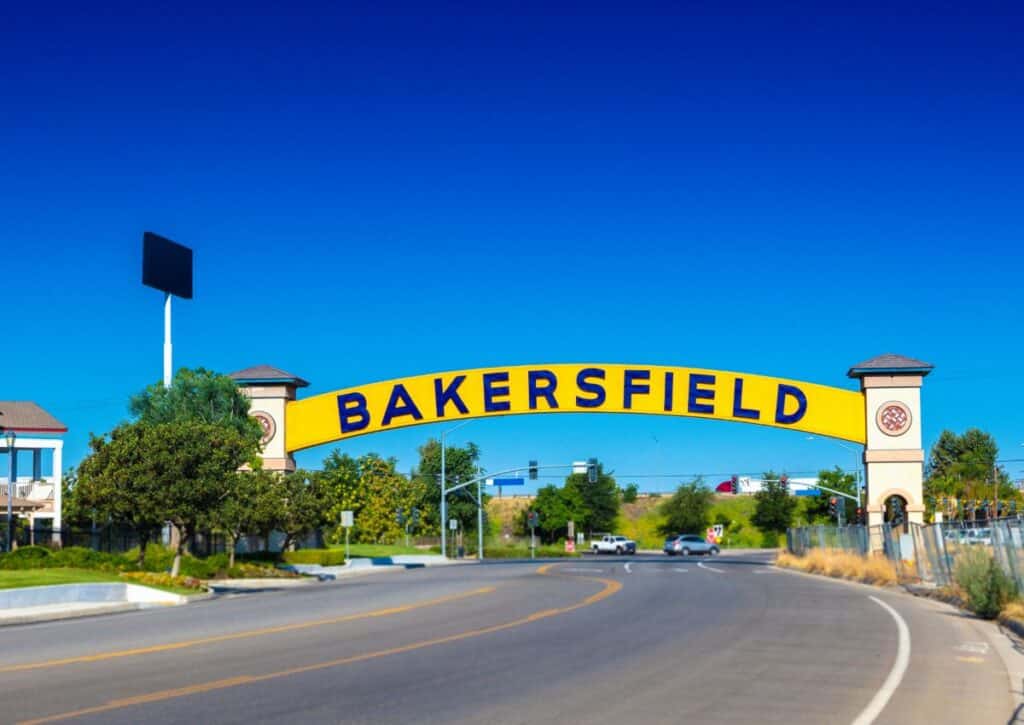 Located about 220 miles or around 4-5 hours from Yosemite and roughly 110 miles or 2 hours from Los Angeles, Bakersfield offers diverse dining options to refuel before the final leg of your drive.
Evening – Los Angeles Arrival: Re-entering the City of Angels, the urban surroundings might starkly contrast the natural wonders of Yosemite, but they signify a return to home comforts. 
As you unpack and settle in, the memories of the past days will begin to feel even more special.
Places to see in Yosemite National Park
Yosemite is a stunning National Park located in California. The park spans nearly 1,200 square miles and offers visitors the chance to enjoy some of the most spectacular scenery in all of America. Yosemite National Park is the third oldest National Park in America. When you visit this famous park, there are many things that you can do to ensure that you have an unforgettable experience.
Mirror Lake
Mirror Lake is a lake in Yosemite National Park, California, that is most notable for its high altitude (7,200 feet (2,200 m)), which gives it a deep blue color. The lake gets its name from the way its surface reflects the sky. It's ideal for swimming and sunbathing during summer months when temperatures soar above 90 degrees Farenheit.
Tunnel View
Tunnel View is a great place to stop and take photos. It's the view from the tunnel, so you can get a good look at Yosemite Valley as well as Half Dome. This is also a great place to see how big and awesome Yosemite National Park is!
Bridalveil Fall
One of the most iconic sights in Yosemite National Park, Bridalveil Fall is a waterfall that drops over 1,000 feet into a dramatic display of mist. Located near the southern end of Yosemite Valley (at the intersection of highways 140 and 41), it's one of several waterfalls that make this area so special.
Yosemite Falls
How tall is it?
The waterfalls in Yosemite National Park are the tallest in North America, so they're definitely worth seeing. The three main ones are Yosemite Falls, Ribbon Fall and Vernal Fall (the latter two being much shorter).
How do I get there?
There are several trail options that take you to different areas of the falls. The Mist Trail offers spectacular views of Lower Yosemite Fall and Nevada Fall, as well as passing through a tunnel carved into granite rock by early park visitors.
Another popular spot for viewing all three falls is Columbia Rock—a giant slab of granite that provides an impressive vantage point from which to see Upper Yosemite Fall, Middle Cascade Falls and Lower Cascade Falls. You can also hike down to Nevada Fall from here if you're up for an adventure (just beware of rockslides!).
Another great trail option is Olmsted Point/Mirror Lake Loop; this hike takes you past Mirror Lake—which reflects Half Dome beautifully—and offers a unique perspective on Half Dome itself before continuing on toward Yosemite Valley with fantastic views all along its path! There are plenty more trails where those came from too!
Half Dome
Half Dome, a granite mountain that soars above Yosemite Valley and is one of the most famous landmarks in the park, is a great place to watch the sunset. The cables are only open from late May to early October so it's important that you pay attention to their schedule when planning your visit. The hike up this rock formation can be done in two ways:
by hiking up the backside (which means you'll hike down from the top), or
by taking a cable car from Happy Isles station at Happy Valley; both routes take about 8-9 hours round trip with an elevation gain of about 4,000 feet.
Glacier Point
When you're in Yosemite National Park and want to get a good view, go to Glacier Point. This is the highest point in Yosemite Valley, so it's easy to find. It also offers fantastic views of Half Dome and El Capitan as well as the High Sierra Mountains.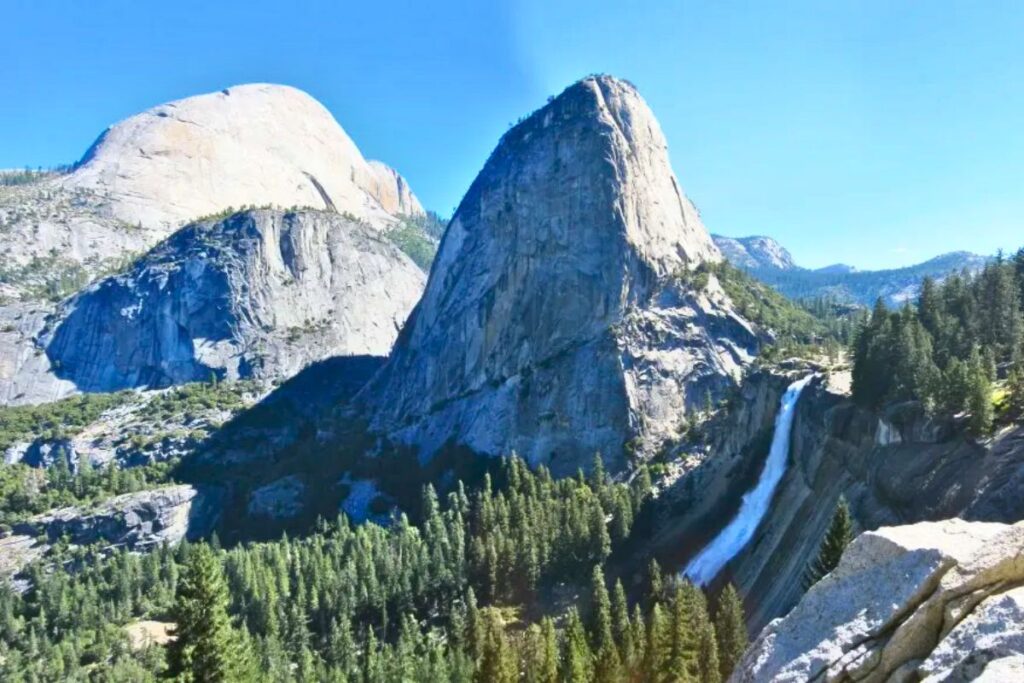 If you want to see Glacier Point but don't want to hike there or drive there, you can take the shuttle bus that runs between Yosemite Valley Lodge (where most visitors stay) and Badger Pass Ski Area. The ride takes about thirty minutes each way on this scenic route which crosses over several bridges before winding its way through forested hillsides dotted with pine trees.
Visitors who are interested in camping at one of the park's campsites can also access Glacier Point via another trailhead near Camp 4; however this route takes about four hours round trip by foot instead of just half an hour by car!
Upper Pines Campground
For those seeking a true wilderness experience, the Upper Pines Campground in Yosemite National Park is the perfect destination. This campground offers stunning views of the surrounding mountains and is located just minutes from the iconic Yosemite Valley.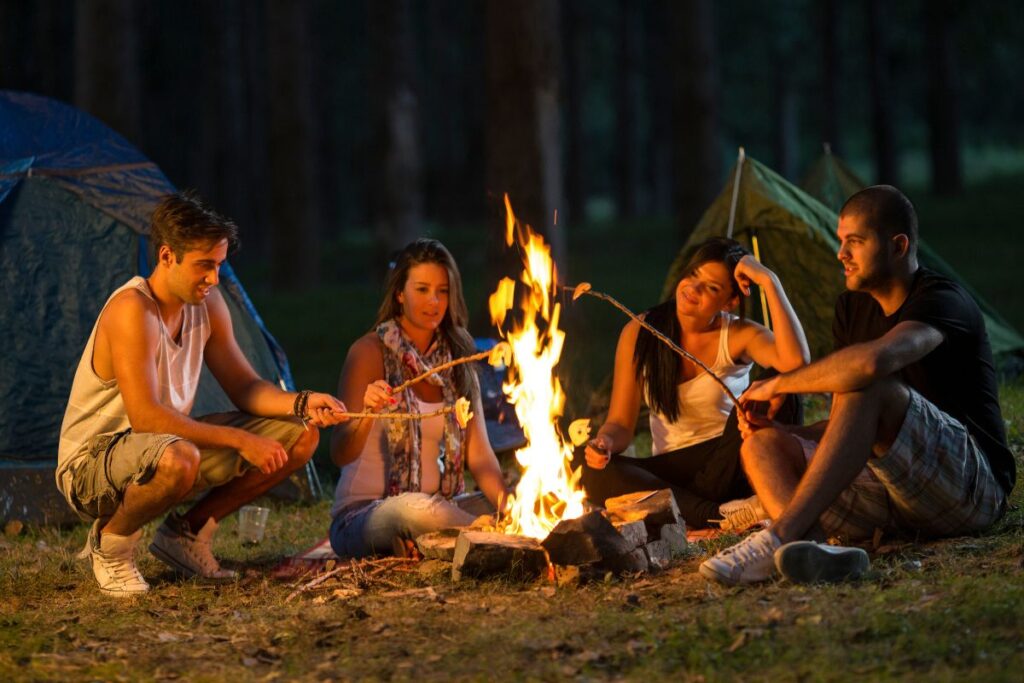 The Upper Pines Campground features over 238 individual campsites, each offering a unique and peaceful setting for camping. Whether you're looking for a secluded spot for a solo trip or a large, family-friendly site for a group gathering, there's something for everyone at Upper Pines.
If you're planning a trip to Upper Pines Campground, be sure to check out our comprehensive guide to the "10 Best Campsites at Upper Pines," which includes detailed information on the best sites for tent camping, RV camping, and more. With this information, you'll be able to choose the perfect spot for your next camping adventure.
Also Read: UPPER PINES CAMPGROUND TO HALF DOME: YOUR ULTIMATE GUIDE!
Mariposa Grove of Giant Sequoias
The Mariposa Grove of Giant Sequoias is a must-visit destination for anyone traveling to Yosemite National Park. This unique area is home to some of the largest and oldest trees on the planet, and offers a range of experiences for visitors of all ages and abilities.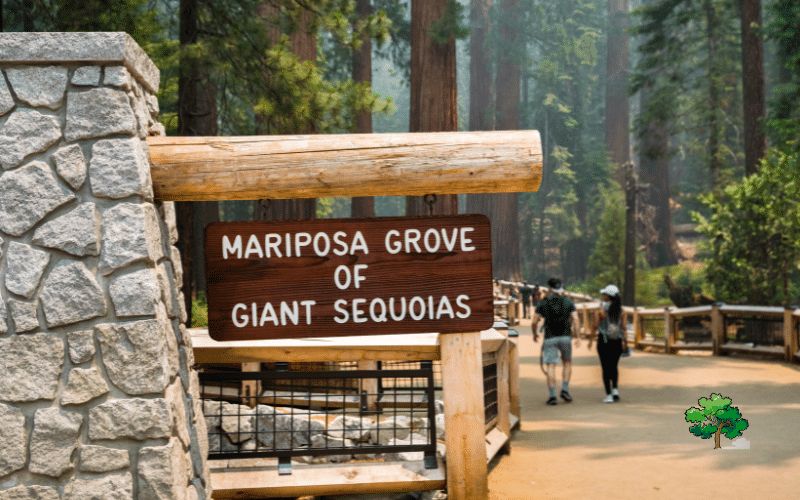 For those who prefer a leisurely experience, a drive through the Mariposa Grove is an excellent way to see the giant sequoias. This option is free and allows you to take in the beauty of the trees at your own pace.
For those looking for a more active experience, there are plenty of hiking opportunities in the Mariposa Grove. The trails are well marked and offer a range of lengths and difficulties, from easy walks to more challenging hikes.
The starting point for your hiking adventure is the parking lot on Panorama Drive, which is easily recognizable by the many cars parked there on weekends or holidays.
From there, you can choose from four different hikes: one that takes you through the middle of the trees, one that leads down towards Yosemite Creek, and two shorter trails that offer stunning views of the Mariposa Grove itself.
Whether you're a seasoned hiker or a nature lover just looking for a peaceful walk, these trails are sure to be a highlight of your visit to Yosemite National Park.
Wawona Meadow Loop [Open May to November]
The Wawona Meadow Loop is a 9.5 mile trail that accesses the south end of Yosemite Valley. It's a great way to see the park in one day, and you can hike as far as you want at your own pace!
From May until November, this loop is open for hikers looking to explore Yosemite Valley from above (it starts at the Wawona Visitors Center).
If you visit in late summer or fall months—when crowds are less likely—you may spot deer grazing on meadow grasses along this trail.
Also Read
10 HIKING TRAILS IN YOSEMITE THAT MADE US FALL IN LOVE WITH THE PARK
YOSEMITE NATIONAL PARK: 40 TOP GUIDED TOURS TO EXPLORE THIS MAJESTIC PARK!
8 FAVORITE YOSEMITE HIKES & BACKPACKING ADVENTURES WITH VIATOR TOURS!
Frequently Asked Questions (FAQs) about the Road Trip from LA to Yosemite
Can you do a day trip from LA to Yosemite?
While it's possible to do a day trip from LA to Yosemite, it would be quite rushed. The drive itself is around 5-8 hours, depending on the route, which leaves limited time to explore the park. It's recommended to spend at least 2-3 days to fully appreciate the beauty of Yosemite.
How long is the road trip from LA to Yosemite National Park?
The distance from LA to Yosemite National Park varies depending on the route chosen. The drive typically takes between 5-8 hours, making it ideal for a weekend getaway or longer.
Can you fly to Yosemite from LA?
While there isn't an airport directly inside Yosemite National Park, you can fly to nearby airports like Fresno-Yosemite International Airport. From there, you can rent a car or take a shuttle to the park, which is about a 2 hour drive.
What to see on the drive from Los Angeles to Yosemite National Park?
The journey from Los Angeles to Yosemite is as mesmerizing as the destination itself. Depending on your route, highlights include the Pacific Coast Highway, Pismo Beach, Julia Pfeiffer Burns State Park, and Carmel-by-the-Sea, among others.
Is 2 days enough for Yosemite?
Two days in Yosemite allows you to cover many of the park's main attractions, including Tunnel View, Bridalveil Fall, and Yosemite Falls. However, if you're looking to undertake longer hikes or explore the park in-depth, it's recommended to spend more time.
Is it worth going to Yosemite for a day?
Even a single day in Yosemite can be a memorable experience, especially if you focus on the park's major viewpoints and attractions. However, to truly soak in the park's grandeur and serenity, a longer stay would be more fulfilling.
What is a good month to go to Yosemite?
The best months to visit Yosemite are typically May and September. During these months, the weather is pleasant, and you can avoid the peak summer crowds. However, if you're looking to see the famous waterfalls in full flow, spring is the ideal time.
Which is better, Yosemite or Sequoia?
Both Yosemite and Sequoia National Parks offer unique experiences. Yosemite is known for its iconic granite cliffs, waterfalls, and expansive meadows, while Sequoia is famous for its giant sequoia trees, including the General Sherman Tree. The choice depends on personal preferences and the kind of nature experiences you're seeking.
What are the busy months at Yosemite?
Yosemite tends to be busiest during the summer months, from June to August. This is when the park sees the highest influx of tourists, leading to crowded trails and viewpoints. If you prefer a quieter experience, consider visiting in the shoulder seasons of spring or fall.
Is camping allowed inside Yosemite?
Yes, Yosemite National Park offers various campgrounds like Upper Pines Campground and Mariposa Grove. However, they can fill up quickly, especially during peak months, so it's advisable to make reservations well in advance.
What wildlife can you expect to see in Yosemite?
Yosemite is home to diverse wildlife, including black bears, mule deer, bobcats, and various bird species. Always remember to keep a safe distance and avoid feeding or approaching animals. We have a guide to this, lucky you!
Conclusion
You are now armed with distance, routes, pitstops, places of interests and what to do in Yosemite. Escape right away and we hope you enjoy your trip to Yosemite National Park!