Explore the top 17 things to do in the Catskills: hiking, skiing, wildlife watching, and more. Dive into nature's allure for an unforgettable adventure.
The Catskills has a certain charm that's hard to put into words. I've found myself returning time and again, drawn by its quiet trails, sweeping vistas, and those little moments of serenity that seem to linger in the mountain air.
Each visit has added a new memory, a new story, whether it was a lazy afternoon by North-South Lake or a challenging hike up Overlook Mountain.
If you're thinking of heading there, I've jotted down some of my favorite outdoor activities from my trips. It's by no means an exhaustive list, but these are the spots and experiences that resonate with me the most.
I hope they'll make your visit as special as they've made mine.
Hike to Kaaterskill Falls
Deep within the Catskill Mountains lies Kaaterskill Falls, an emblem of nature's raw grandeur. As you traverse the trail, every step brings the promise of the iconic two-tiered waterfall that boasts a stunning 260-foot cascade, making it one of New York's tallest.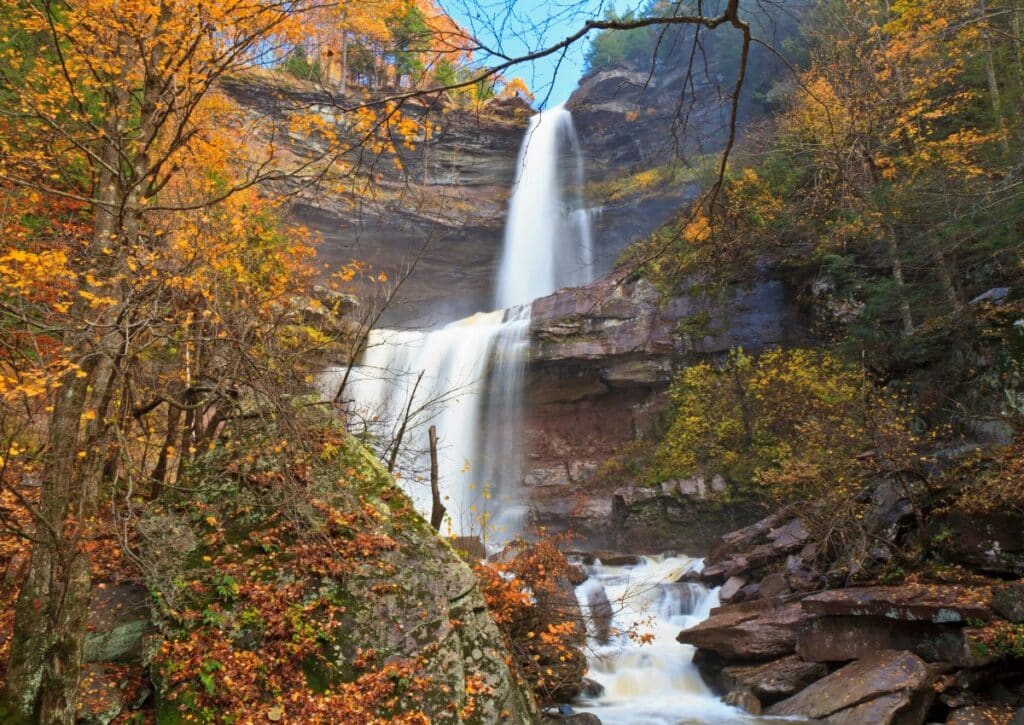 Essential Details for Your Adventure:
Trail Length: A relatively short journey, the round trip totals about 1.4 miles.
Difficulty: Rated as moderate, the path offers a mix of serene woodland walks punctuated by steeper inclines and occasional uneven ground.
Starting Point: Your trek begins at the Kaaterskill Falls parking area on NY-23A. Aim for an early start, especially on weekends, as this popular spot often sees its parking spaces claimed swiftly.
Safety: Thanks to several upgrades, the trail now boasts stone steps, handrails, and viewing platforms. Yet, always prioritize safety by wearing proper footwear and sticking to marked paths.
Duration: Typically, hikers spend 1 to 2 hours, factoring in moments of pause to absorb the beauty around.
Suggested Gear: Hydration is key, so water is a must. And don't forget a camera; the vistas beg to be captured.
As you approach the falls, the forest's gentle whispers give way to the thunderous applause of water meeting rock. Especially resplendent in the spring or post-rainfall, the misty aura around the falls adds an almost ethereal touch to the scene.
Kaaterskill Falls isn't just a hike; it's a dance of light, shadow, sound, and silence, all converging to gift you an indelible Catskills memory.
Ski or Snowboard at Hunter Mountain Resort
The Catskills come alive in a unique way during the winter months. The snow-clad peaks and valleys transform into a playground for winter sports enthusiasts, and Hunter Mountain Resort stands out as the crown jewel of this winter wonderland.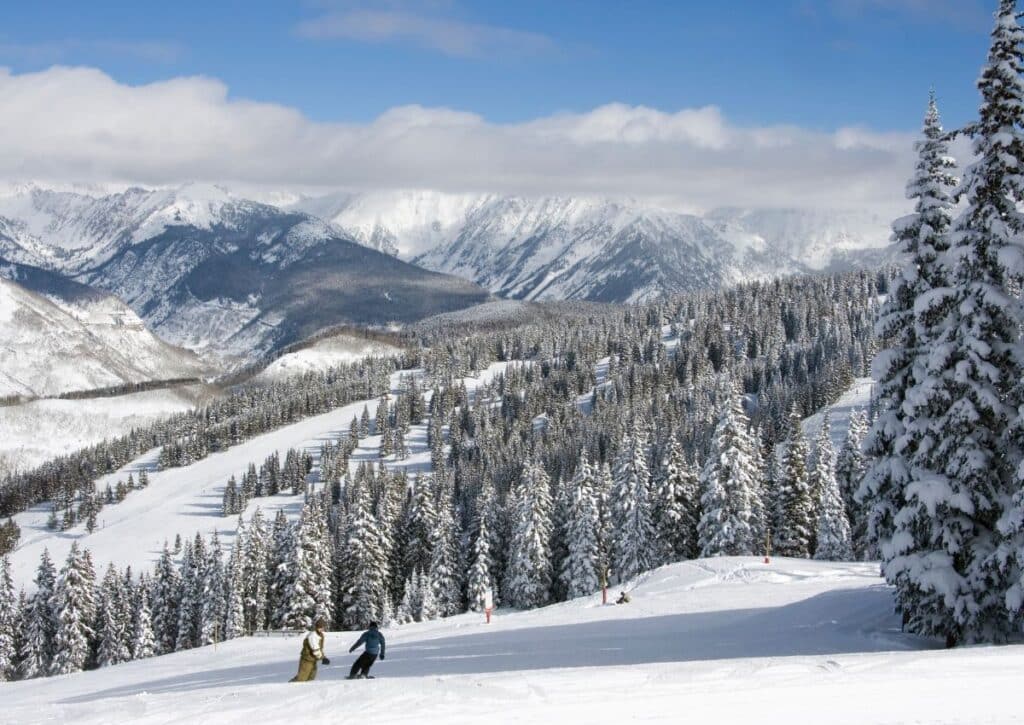 Insightful Information for Your Snowy Adventure:
Slopes and Terrain: With a vertical drop of over 1,600 feet, Hunter Mountain offers 67 trails that cater to a spectrum of skill levels, from gentle beginner slopes to challenging black diamonds.
Facilities: Equipped with state-of-the-art snowmaking, 12 lifts, including a high-speed six-passenger chairlift, ensures minimal waiting and maximum skiing.
Location: Hunter Mountain Resort is conveniently situated in Hunter, New York, making it accessible for both day trips and longer stays.
Snow School: Whether you're strapping on skis for the first time or looking to refine your snowboarding tricks, the resort offers lessons for all ages and skill sets.
Duration: A full day can be spent exploring the different trails, with options to enjoy night skiing on select evenings.
Recommendations: Warm clothing is a must, and if you don't own equipment, worry not; rental services are available onsite.
Amidst the crisp winter air, there's an exhilaration that comes from gliding down the powdery slopes of Hunter Mountain. The panorama of white-blanketed forests and the feeling of snowflakes kissing your face are experiences that stay with you.
Beyond just a sports destination, Hunter Mountain encapsulates the essence of winter in the Catskills—a blend of thrill, beauty, and moments of pure, unadulterated joy.
Discover the Serenity at North-South Lake State Campground
The Catskills have always been a treasure trove of pristine landscapes, and the North-South Lake State Campground is no exception. This is where the tranquil waters mirror the sky, and the dense forests whisper tales of yesteryears.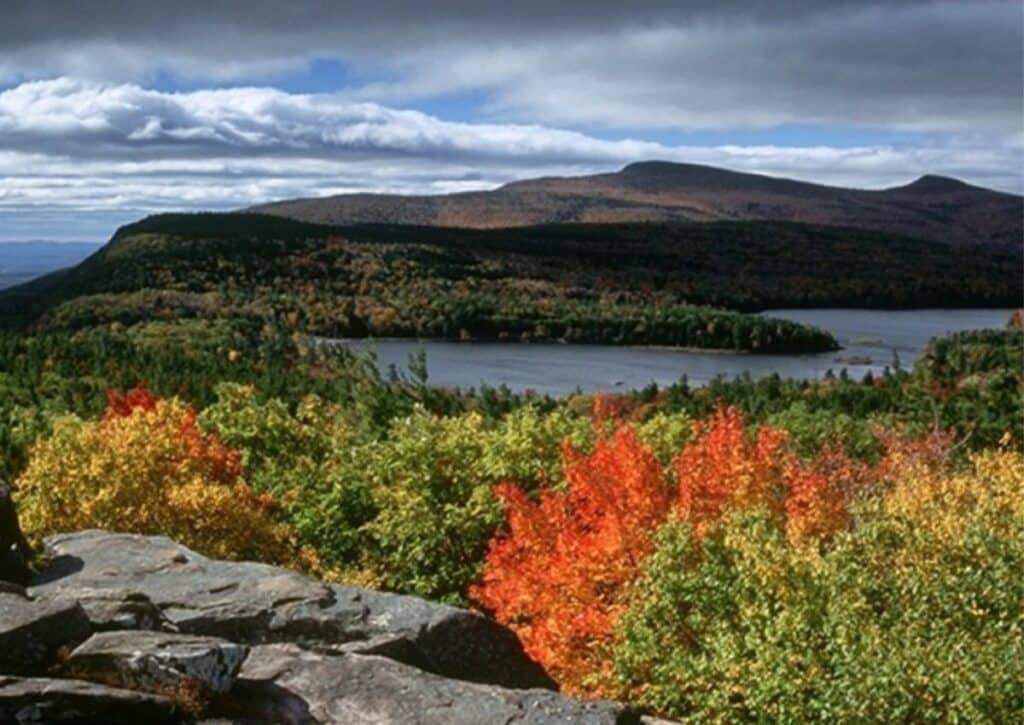 Key Information for Your Lakeside Retreat:
Area & Features: North-South Lake is the largest state campground in the Catskills, comprising two connected lakes. The area is also steeped in history, with former sites of famous hotels and retreats dotting the landscape.
Activities: The campground offers a plethora of outdoor activities: swimming, fishing, hiking, and picnicking, to name a few. For the more adventurous souls, there are boat rentals available, offering a unique perspective of the surrounding beauty.
Trails: Several hiking trails originate here, including those that lead to inspiring viewpoints like Artists Rock, Sunset Rock, and Newman's Ledge.
Facilities: The campground boasts over 200 tent and trailer sites, ensuring a spot that fits your camping style. Modern amenities, including restrooms and shower facilities, are available for campers.
Duration: While a day trip provides a glimpse into the area's beauty, an overnight camping experience truly lets you connect with nature.
Suggestions: Pack a pair of binoculars. The area is a haven for birdwatchers with a variety of species making their home here.
The reflection of the majestic Catskill peaks in the calm waters of the North-South Lake is a sight to behold. As you sit by the campfire, with the gentle lapping of the lake's waves and the canopy of stars overhead, it's easy to feel a profound connection to the world around you. It's not just a campground; it's an immersion into the serene embrace of the Catskills.
Thomas Cole National Historic Site
Nestled in the quaint town of Catskill, this historic site pays homage to Thomas Cole, the founder of the Hudson River School of painting. It's a journey that beautifully intertwines art, history, and nature.
Details to Enhance Your Visit
Historic Significance: Thomas Cole's artistry significantly influenced the appreciation of the American landscape. His home and studio stand as a testament to his pioneering vision.
Tours: Engage in guided tours that delve into Cole's life, his artworks, and the 19th-century American art movement. The tours also explore the beautiful grounds and Cole's carefully restored studio.
Location: Just a stone's throw away from the Rip Van Winkle Bridge in Catskill, NY, its location makes it easily accessible for visitors traveling through the Catskills.
Exhibitions: Throughout the year, the site features rotating exhibitions showcasing the works of Cole, his contemporaries, and modern artists inspired by his legacy.
Duration: A typical visit lasts 2-3 hours, giving you ample time to immerse yourself in the history and take in the scenic beauty.
Recommendations: Wear comfortable shoes. The historic site not only offers indoor experiences but also beautiful garden paths and trails inspired by Cole's paintings.
Stepping into the Thomas Cole National Historic Site feels like traveling back in time. As you walk the same grounds Cole once did, gazing upon the landscapes that inspired some of his most iconic works, you gain a profound appreciation for the intertwining of art and nature. It's more than a lesson in history; it's a soulful experience that echoes the beauty and passion of the Catskills.
Climb the Majestic Overlook Mountain
Overlook Mountain, located near Woodstock, NY, is more than just a hike; it's an expedition through history, nature, and panoramic vistas that truly embody the spirit of the Catskills.
Details to Make Your Ascent Memorable:
Trail Overview: The main trail to the summit is about 5 miles round trip. While the path is a well-maintained gravel road, the continuous incline can be challenging for some. But rest assured, the views at the top are well worth the effort.
Historical Ruins: A short distance before the summit, you'll encounter the skeletal ruins of the Overlook Mountain House. This once-grand hotel echoes the Catskills' bygone era and offers an atmospheric setting for photos and contemplation.
Fire Tower: Upon reaching the summit, the Overlook Mountain Fire Tower awaits. Those brave enough to ascend its steps are rewarded with a 360-degree panoramic view of the Hudson Valley, the Ashokan Reservoir, and, on clear days, even the high peaks of the Adirondacks.
Wildlife Watch: The area is home to timber rattlesnakes and black bears. While encounters are rare, it's essential to be cautious and informed.
Duration: Most hikers complete the round trip in 3 to 4 hours, factoring in breaks and time spent at the summit.
Suggestions: It's crucial to pack enough water, especially during warmer months. Wear sturdy hiking boots, and it might be beneficial to bring binoculars for distant viewing.
As you ascend Overlook Mountain, each step is a narrative in the layers of history, geology, and the sheer resilience of nature. The wind at the summit whispers tales of adventurers past and beckons those yet to come. In this dance of earth and sky, every hiker finds a moment of awe, a connection to the timeless allure of the Catskills.
Row Across the Tranquil Waters of Minnewaska State Park Preserve
A jewel in the crown of the Catskills, the Minnewaska State Park Preserve offers visitors a sanctuary of serene lakes, hardwood forests, and rugged terrains.
Information to Guide Your Aquatic Adventure:
The Lakes: Minnewaska boasts three pristine sky lakes: Lake Minnewaska, Lake Awosting, and Mud Pond. Each offers its unique charm and vistas.
Boat Rentals: While private boats are not allowed, Lake Minnewaska provides rowboat rentals between June and Labor Day, allowing you to gently glide and absorb the scenic beauty surrounding you.
Trails: Surrounding the lakes are over 50 miles of hiking trails, some of which are also suitable for horseback riding, mountain biking, and in winter, cross-country skiing and snowshoeing.
Wildlife: As you row, keep an eye out for bald eagles, peregrine falcons, and the occasional bobcat on the shores.
Duration: Depending on your pace and stops, a rowboat adventure can last anywhere from 1 to 3 hours.
Recommendations: Wear life jackets while on the water, pack snacks and water, and don't forget sunscreen and a wide-brimmed hat on sunny days.
Rowing across the placid waters of Minnewaska's lakes, you'll be embraced by the sheer cliffs and sun-dappled forests. The gentle ripples, the call of distant birds, and the soft caress of the breeze against your face—every moment here is a testament to the untouched beauty of the Catskills. Beyond just a boat ride, it's a journey into the heart of nature's embrace.
Scenic Routes with Rail Explorers: Catskills Division
Transforming the old railway tracks into an adventurous journey, Rail Explorers offers a unique blend of history, innovation, and the grandeur of the Catskills.
Essential Details for Your Pedaling Pleasure:
Rail Biking Experience: Rail Explorers provides specially designed bikes that fit onto the railway tracks, allowing you to pedal your way through some of the most scenic landscapes in the Catskills.
Route Overview: The standard tour is approximately 8 miles long and takes you along the Esopus Creek, through dense forests and across a trestle bridge with breathtaking views.
Suitability: It's an adventure for all ages! The rail bikes are designed for both couples (tandem) and groups (quad). No special fitness level is required, making it suitable for everyone.
Location: Situated in Phoenicia, New York, the Catskills Division of Rail Explorers is easily accessible for day trippers and weekend wanderers alike.
Duration: The entire rail biking experience, including transportation back to the starting point, typically lasts about 2 hours.
Recommendations: Dress in layers to adjust to changing weather conditions. Closed shoes are preferred, and don't forget to pack your camera for some stunning shots!
As you pedal down the historic tracks, there's a rhythm – a blend of the clanking rails, the chirping birds, and the gushing waters of the Esopus Creek. Each turn unveils a new vista, a fresh perspective. It's not just about the destination but the journey, the stories the tracks hold, and the memories you'll create. Rail Explorers is more than an excursion; it's the Catskills celebrated in motion.
Observe Wildlife at Catskill Animal Sanctuary
Situated in Saugerties, NY, Catskill Animal Sanctuary offers a unique opportunity to interact with and learn about rescued farm animals, all while being surrounded by the beautiful Catskills scenery.
Insights for Your Compassionate Adventure:
About the Sanctuary: Home to over 300 rescued animals, the sanctuary is on a mission to provide a safe and loving haven for neglected and abused farm animals.
Tours and Interactions: The sanctuary offers guided tours where you can meet and learn the stories of the individual animals. It's an educational experience that touches on animal care, the impacts of factory farming, and the philosophy of kindness towards all living beings.
Events and Programs: Catskill Animal Sanctuary also hosts various events, workshops, and educational programs throughout the year, promoting compassion and awareness.
Location and Accessibility: Just a short drive from Kingston, NY, the sanctuary is easily accessible for day visitors. There is ample parking, and the grounds are well-maintained.
Duration: The guided tour lasts about 90 minutes, but you may want to allocate extra time to explore the sanctuary at your own pace.
Tips: Be sure to wear comfortable walking shoes as the tour takes you around different parts of the sanctuary. Check their website for tour times and any seasonal events.
Visiting the Catskill Animal Sanctuary is more than just an outdoor activity; it's an invitation to connect with animals and nature on a deeper level. The experience serves as a gentle reminder of our shared responsibility to protect and respect all living beings. Amidst the serene backdrop of the Catskills, it's a soulful journey towards compassion and understanding.
Soar High with the Windham Mountain Skyride
Elevate your Catskills experience by hopping onto Windham Mountain's scenic chairlift, offering unparalleled vistas and the sheer thrill of floating above the treetops.
Details for Your Aerial Adventure:
Ride Overview: The Skyride at Windham Mountain Resort is a scenic chairlift that takes you to the summit, revealing expansive views of the Catskills' peaks and valleys.
Panoramic Vistas: At the peak, you're greeted with a 360-degree view that stretches on for miles, capturing the essence of the Catskills' natural beauty. On clear days, you can even spot landmarks from neighboring regions.
Seasonal Beauty: The experience varies with seasons. Autumn brings a splash of vibrant colors as the foliage changes, winter showcases a pristine white landscape, spring blooms with fresh greens, and summer offers lush landscapes.
At the Summit: Apart from soaking in the views, there are interpretive signs detailing the surrounding geography, making it an educational experience as well.
Duration: The round-trip journey takes approximately 15-20 minutes, not counting the time you might spend at the summit.
Tips and Recommendations: If you're planning a visit during colder months, dress warmly. And no matter the season, a camera is a must to capture the breathtaking scenery.
The Windham Mountain Skyride isn't just about reaching a destination; it's about embracing the journey, the changing landscapes below, and the vast sky above. As you ascend, there's a fleeting moment of serenity, where you're caught between the earth and the heavens, making it an experience that truly embodies the spirit of the Catskills.
Hiking in the Catskills
The Catskills are a hiker's dream come true. With over 300 miles of marked hiking trails ranging from easy walks to challenging climbs, there's a path for every adventurer.
Here's a guide to help you embark on a memorable hiking journey:
1. Beginner's Paradise – North-South Lake Loop:
Length: 5 miles round-trip
Features: Offers scenic views of the Hudson Valley and the Catskill Mountains. Ideal for families and those looking for a leisurely hike.
2. The Iconic – Devil's Path:
Length: 25 miles point-to-point
Features: Often termed as one of the most challenging hikes in the Eastern U.S., it traverses rugged terrains, demanding climbs, and offers rewarding panoramic vistas.
3. Waterfall Wonders – Plattekill Mountain:
Length: 2.3 miles round-trip
Features: Leads hikers to the mesmerizing Plattekill Falls, a secluded beauty spot perfect for picnics and nature photography.
4. Panoramic Prowess – Overlook Mountain:
Length: 5 miles round-trip
Features: Home to the remnants of the old Overlook Mountain House and a fire tower at the summit offering 360-degree views.
5. Historic Journey – Escarpment Trail:
Length: 23.9 miles point-to-point
Features: Traverse landscapes painted by the Hudson River School artists and relive the history with every step.
Tips and Essentials for a Safe Hike:
Stay Updated: Check the weather forecast and trail conditions before heading out.
Gear Up: Wear appropriate footwear, carry a trail map, and ensure you have ample water and snacks.
Leave No Trace: Respect the pristine nature of the Catskills. Pack out whatever you pack in and avoid disturbing the natural habitat.
Safety First: Inform someone about your hiking plans and expected return. It's always better to hike with a buddy.
Hiking in the Catskills is a transformative experience. With every step, you connect deeper with nature, challenge your limits, and are rewarded with vistas that stay etched in memory long after the hike is over. Whether you're chasing sunrises, waterfalls, or just the thrill of the trail, the Catskills beckon with open arms.
Wildlife Sightings in the Catskills: A Nature Lover's Delight
The Catskills are alive with the sounds, sights, and movements of wildlife. From the graceful flight of birds to the elusive trace of mammals, the region promises experiences that resonate with the raw beauty of nature.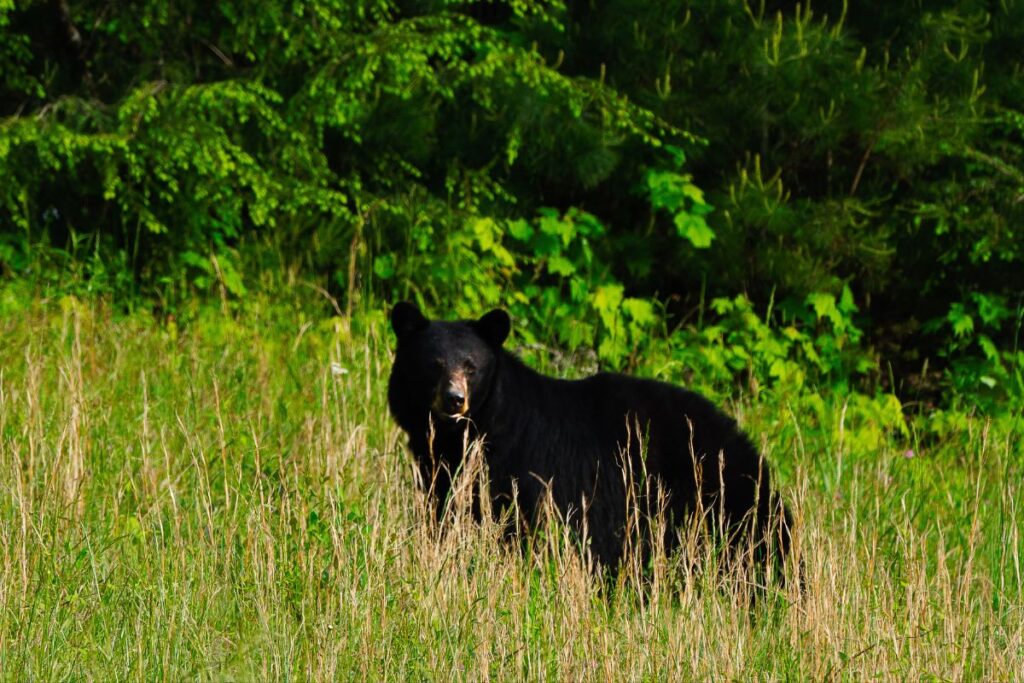 1. Mammals in Motion:
White-Tailed Deer: Commonly spotted grazing in meadows or bounding through the woods, these graceful creatures are a staple sighting in the Catskills.
Black Bears: While encounters are rarer, the Catskills are home to a healthy population of black bears. Remember to maintain a safe distance and store food properly.
Bobcats: These elusive predators primarily roam the region's remote areas. Early mornings or dusks are the best times to possibly spot one.
2. Birds of the Catskills:
Bald Eagles: The pristine waters and dense forests offer an ideal habitat. Look for them soaring high or perched majestically on treetops.
Barred Owls: Known for their distinctive "Who cooks for you?" call, these owls are a nocturnal treat for birdwatchers.
Songbirds: Spring and summer bring a medley of songs from warblers, thrushes, and finches.
3. Amphibians and Reptiles:
Eastern Newts: These small salamanders are often found near wetlands and ponds.
Timber Rattlesnakes: While they prefer undisturbed areas, always be cautious and watch your step when hiking.
4. Aquatic Wonders:
Brook Trout: Native to the Catskills, they thrive in the region's cool, clear streams.
Beavers: Look for their distinctive dams in marshy areas and occasionally spot them at work during dusk.
Tips for Respectful Wildlife Watching:
Keep a Safe Distance: Always prioritize the safety of both yourself and the animals.
Move Quietly: Treading softly and keeping noise levels down increases your chances of sightings.
Use Optics: A pair of binoculars or a spotting scope can enhance your viewing experience without getting too close.
Leave No Trace: Keep the wilderness wild. Avoid feeding animals and ensure you carry out all trash.
The Catskills offer a symphony of wildlife experiences, each echoing the region's rich biodiversity and natural heritage. As you immerse in this world of wild wonders, there's a profound realization of being a part of a much larger, intricate web of life.
Birdwatching in the Catskills: An Avian Adventure
The Catskills, with its sprawling forests, pristine waters, and varying altitudes, is a hotspot for bird enthusiasts. The symphony of songs and the spectacle of vibrant plumes make it a must-visit for ornithologists and hobbyists alike.
1. Signature Species to Spot:
Bald Eagles: Once endangered, these majestic birds are now a conservation success story in the region. Scan the skies or riverbanks to spot them.
Scarlet Tanager: A summer resident, this bird's brilliant red plumage against the verdant forest backdrop is a sight to behold.
Wood Warblers: Spring migration brings a plethora of these small, colorful birds. Look for the Blackburnian, Black-throated Blue, and Yellow-rumped Warblers, among others.
Barred and Great Horned Owls: The dense woods provide the perfect habitat for these nocturnal raptors. Listen for their haunting calls at dusk.
2. Best Birdwatching Locations:
Balsam Lake Mountain Wild Forest: A mix of hardwood forests and conifers, it's a haven for a variety of bird species.
Mongaup Valley Bird Conservation Area: This is a wintering ground for Bald Eagles, making it a prime location for sightings.
Slide Mountain Wilderness: As the highest peak in the Catskills, it offers a unique birding experience with species adapted to higher altitudes.
3. Seasonal Surprises:
Spring: Migration season brings a burst of colors and songs. Warblers, Orioles, and Tanagers are the highlights.
Summer: Breeding season is in full swing. Listen for the melodious tunes of the Wood Thrush and the rhythmic drumming of woodpeckers.
Fall: Witness the southward migration, with raptors being the star attractions.
Winter: While many birds head south, hardy species like the Snowy Owl or Northern Shrike might make an appearance.
Birdwatching Tips:
Gear Up: A good pair of binoculars and a field guide are essential.
Start Early: Dawn is often the best time for bird activity and songs.
Stay Quiet: Move slowly and minimize noise to avoid disturbing the birds and increase your chances of sightings.
Join a Group: Local birdwatching clubs often organize group excursions, offering a chance to learn from experienced birders.
Birdwatching in the Catskills is more than just a hobby; it's a journey into the heart of nature, where every chirp tells a story and every flutter is a dance of freedom. Whether you're an expert birder with a keen ear for calls or a novice just starting out, the Catskills promises an avian experience like no other.
Opus 40: An Artistic Marvel in the Heart of the Catskills
Nestled amid the scenic beauty of the Catskills, Opus 40 is a testament to the unwavering dedication of one man and the harmonious marriage between art and nature.
1. The Story Behind Opus 40: Opus 40 was sculpted by Harvey Fite, a renowned sculptor and Bard College professor, over the span of 37 years. What began as a project to create a central sculpture to showcase Fite's work evolved into a sprawling 6.5-acre bluestone quarry, filled with meticulously laid stones, terraces, ramps, and platforms.
2. The Sculptural Landscape:
The Central Sculpture: Standing at the heart of Opus 40 is a nine-ton monolith, reminiscent of ancient Mayan carvings, and is considered Fite's signature piece.
Winding Pathways: The hand-laid stone pathways lead visitors through a labyrinthine journey, offering different perspectives of the surrounding landscape and sculptures.
Subterranean Spaces: Embedded within the structure are intriguing chambers, passageways, and pools, adding to the mystery of the site.
3. Visiting Opus 40:
Events: Opus 40 regularly hosts events, ranging from music concerts and theater performances to workshops and art exhibitions.
Tours: Guided tours offer deeper insights into the history, creation, and significance of Opus 40.
Scenic Beauty: The location offers panoramic views of the surrounding Catskill Mountains and forests, enhancing the experience for visitors.
4. Beyond the Stones: Adjacent to the main site, the Fite House Gallery displays a collection of Fite's smaller sculptures, drawings, and personal artifacts. It's a glimpse into the artist's life and his evolving artistry.
Tips for Visitors:
Footwear: The stone pathways can be uneven. It's advisable to wear sturdy shoes or hiking boots.
Photography: Opus 40 is a haven for photographers, capturing the fusion of natural beauty and human-made artistry.
Preservation: The site is a labor of love. Visitors are encouraged to respect the grounds and the artworks.
Opus 40 stands as a beacon of human perseverance, vision, and creativity. As you wander through its intricate stonework, there's an overwhelming sense of awe and respect for Harvey Fite's dedication. More than just a sculpture, it's an immersive experience that resonates with the timeless bond between man, art, and nature.
Apple Picking in the Catskills: A Must-Visit Autumnal Escape
Tucked away amidst the verdant peaks and valleys of New York, the Catskills becomes an idyllic travel destination during apple harvest season. Journeying here for apple picking offers travelers a blend of pastoral beauty, local culture, and a taste of autumn's bounty.
1. The Orchard Journey: The region's apple orchards aren't just fruit farms; they're destinations unto themselves:
Stone Ridge Orchard: Explore the historic paths of this orchard and end your day with cider tastings overlooking panoramic views.
Boehm Farm: Step into a family legacy. Walk its grounds, and feel the warmth of generational storytelling.
Rose Hill Farm: Meander through its orchards, which exude tranquility and offer Instagram-worthy backdrops at every corner.
2. Beyond Just Picking Apples:
Hayrides: Experience the old-world charm of hayrides, giving a picturesque view of the Catskill's foliage.
Cider Delights: Many orchards house boutique cafes where travelers can sip on freshly brewed apple cider or indulge in warm cider donuts.
Local Markets: Dive deeper into the Catskills culture by shopping for artisanal products, from homemade jams to handcrafted souvenirs.
3. Tips for the Traveler:
Accommodations: Consider staying in local bed and breakfasts or inns to immerse yourself in the Catskills ambiance.
Travel Light: While comfortable footwear is essential, leave space in your luggage for apple goodies to bring home.
Capture the Moments: The landscapes during apple picking season are mesmerizing—don't forget your camera!
4. The Broader Experience: Embarking on a trip to the Catskills during apple picking season is more than a fruit harvest excursion. It's a journey into a region rich in history, culture, and natural splendor. As you weave through orchard rows or sit by a fireside sipping cider, you're not just tasting apples—you're savoring the very essence of the Catskills in autumn.
Every corner turned, every apple plucked, and every local met adds layers to your travel story, making apple picking in the Catskills an experience you'll cherish and yearn to return to.
5. Embracing Seasonal Festivities: Many orchards and neighboring towns in the Catskills host apple-themed festivals and events. From live folk music performances echoing through the orchards to traditional barn dances under the autumn sky, there's an enchanting festivity in the air.
6. Culinary Adventures: Traveling to the Catskills during apple season offers a unique gastronomic journey. Local restaurants and eateries incorporate fresh apples into their menus, offering dishes that tantalize the palate. From savory apple-infused main courses to the classic apple pie or tart, there's a culinary experience awaiting every traveler.
7. Nearby Attractions: While apple orchards are a highlight, the Catskills has more to offer:
Hiking Trails: Experience the autumnal hues on trails like the Indian Head Mountain Loop or the Slide Mountain Wilderness loop.
Artisanal Breweries and Distilleries: Sample local brews and spirits, many of which incorporate apple flavors during the season.
Historic Sites: Explore landmarks such as the Thomas Cole National Historic Site or the Catskill Fly Fishing Center & Museum to dive deeper into the region's rich heritage.
8. Immersive Experiences: Consider taking part in workshops or classes offered by local orchards or farms. From apple preservation techniques to crafting apple-based delicacies, there's an opportunity to learn and carry a piece of the Catskills back home.
9. Winding Down Your Trip: Before you bid adieu, take a moment to relax by a bonfire, often hosted by orchards and local accommodations. Share stories with fellow travelers, roast marshmallows, and reflect on your Catskills adventure under a starlit sky.
10. A Journey Worth Repeating: The beauty of the Catskills during apple season is ever-evolving. Each year offers a slightly different hue, a new flavor, or a fresh perspective. It beckons travelers, both first-timers and seasoned visitors, to return and relive the magic.
Hudson-Athens Lighthouse
Nestled in the midst of the vast Hudson River, the Hudson-Athens Lighthouse stands as a testament to the Catskills' deep-rooted maritime legacy.
This iconic structure, which has weathered the test of time, offers travelers a glimpse into the region's storied past while presenting some of the most captivating views of the surrounding landscape.
Here's your guide to experiencing this historical gem.
1. A Brief History: Erected in 1874, the Hudson-Athens Lighthouse has played a pivotal role in guiding ships safely through the Middle Ground Flats, a treacherous section of the Hudson River. Beyond its functional importance, the lighthouse has been home to several keepers and their families, each leaving their mark and contributing to its rich tapestry of stories.
2. Architectural Splendor: A fine example of Second Empire architecture, the lighthouse boasts a mansard roof, large arched windows, and intricate wooden detailing. Its sturdy brick facade has withstood countless storms, standing as a symbol of resilience and dedication.
3. Visiting the Lighthouse:
Guided Tours: Offered during select times of the year, these tours provide an in-depth look into the lighthouse's history, architecture, and its role in the maritime world. Visitors often get the chance to ascend the tower, offering panoramic views of the Catskills and the Hudson River.
Special Events: The lighthouse occasionally hosts events like art exhibits, storytelling sessions, and local history discussions.
4. Surrounding Attractions:
Hudson Waterfront: Just a short journey from the lighthouse, the Hudson waterfront offers a mix of dining options, quaint shops, and art galleries.
Athens Riverfront Park: Ideal for a relaxed afternoon, the park has walking trails, picnic spots, and offers stunning sunset views.
5. Nature's Display: The location of the Hudson-Athens Lighthouse provides a unique vantage point for birdwatching. During migration seasons, it's not uncommon to spot various species of birds flying overhead or resting in the nearby habitats.
6. A Photographer's Dream: With the majestic Catskills as a backdrop, the lighthouse emerges as a dream subject for photographers. Whether it's the early morning mist enveloping the structure, the golden hues of sunset, or the frozen expanse during winter, every moment offers a distinct shot.
7. Practical Tips for Visitors:
Accessibility: The lighthouse is accessible primarily by boat. Several local tour operators offer trips to the site.
Weather Considerations: Given its location, it's advisable to check weather conditions before planning a visit, especially during the colder months.
Preservation Efforts: While entry is free, consider donating to the lighthouse preservation fund to support maintenance and restoration efforts.
The Hudson-Athens Lighthouse isn't just a beacon for ships; it's a beacon of history, culture, and the indomitable spirit of the Catskills. A visit here promises a blend of education, relaxation, and sheer visual delight, making it a must-visit on any Catskills itinerary.
Mohonk Preserve
Amidst the scenic vistas of the Catskills, Mohonk Preserve stands out as a natural treasure trove that beckons outdoor enthusiasts, history buffs, and souls seeking solace alike. Stretching over 8,000 acres, this preserve is a vibrant tapestry of dense woodlands, rugged cliffs, pristine waters, and diverse wildlife. Here's an in-depth guide to discovering the wonders of Mohonk Preserve.
1. An Evergreen History: Initially a part of the Mohonk Mountain House resort, the Preserve has grown over the decades, with land acquisitions prioritizing conservation and community engagement. Its roots trace back to the 1960s, reflecting a commitment to preserve the unique ecological and geological wonders of the region.
2. Hiker's Paradise: With over 70 miles of carriage roads and trails, Mohonk Preserve offers routes for every skill level:
Undercliff and Overcliff: Ideal for beginners, this route provides panoramic views of the Shawangunk cliffs.
Labyrinth and Lemon Squeeze: A more challenging trail, it combines rock scrambles and ladders, rewarding hikers with unparalleled summit views.
3. Rock Climbing Haven: The Shawangunk Ridge, affectionately known as "The Gunks," is a world-renowned rock climbing destination. Whether you're a novice or an expert, the Preserve offers climbing routes that challenge and exhilarate.
4. Birdwatching and Wildlife: Home to diverse ecosystems, the Preserve is a hotspot for birdwatchers, especially during migratory seasons. Beyond avian wonders, keep an eye out for white-tailed deer, wild turkeys, and the occasional fox.
5. Reflective Ponds and Streams: The serene waters of Duck Pond and other streams offer peaceful spots for reflection, photography, or even a mid-hike picnic.
6. Guided Programs and Workshops: Mohonk Preserve hosts a variety of educational programs, ranging from guided nature walks to workshops on local flora and fauna. These sessions enrich visitors' understanding of the Preserve's ecological significance.
7. Visitor Center: Before embarking on your adventure, stop by the Visitor Center. Here, you can find trail maps, learn about the Preserve's history, and get updates on daily conditions.
8. Conservation Efforts: The Preserve's commitment to conservation is palpable. Numerous research programs focus on habitat restoration, climate change impacts, and fostering native species.
9. Tips for a Fulfilling Visit:
Seasonal Beauty: While autumn showcases vibrant foliage, spring blooms and winter's snow-laden landscapes offer distinct charms.
Safety First: Adhere to trail guidelines and ensure you're adequately equipped, especially for challenging routes.
Membership Benefits: Consider becoming a member to support the Preserve's efforts and enjoy perks like unlimited access and discounts.
Whether you seek adrenaline-pumping adventures, tranquil moments by the water, or insights into nature's wonders, Mohonk Preserve promises an enriching experience that lingers long after the visit.
Camping in the Catskills: Embracing the Wilderness
The Catskills, with its vast stretches of untouched wilderness, rolling hills, dense forests, and glistening waterways, beckons campers seeking a blend of adventure and serenity.
Camping in this region is not just an activity but an immersion, a way to reconnect with nature's rhythms. Here's a comprehensive guide to embracing the outdoors in the heart of the Catskills.
1. Types of Camping Experiences:
Backcountry Camping: For those seeking solitude, backcountry or primitive camping in designated areas offers a chance to pitch a tent amidst dense woods and starry skies.
Campgrounds: Equipped with basic amenities like restrooms, picnic tables, and fire rings, these sites are suitable for families or those new to camping.
RV Camping: Several campgrounds in the Catskills are RV-friendly, offering hookups and larger sites to accommodate vehicles.
2. Iconic Campgrounds:
North-South Lake Campground: As the largest state campground in the Catskills, it offers breathtaking views, fishing opportunities, and hiking trails.
Devil's Tombstone Campground: One of the oldest in the Catskills, it's surrounded by rugged mountains and dense woodlands.
Woodland Valley Campground: Nestled by the Woodland Valley Stream, it's a starting point for many hiking trails.
3. Embracing Activities:
Hiking: The Catskills boasts an extensive network of trails, ranging from gentle walks to challenging mountain treks.
Fishing: Streams and lakes teem with a variety of fish, making it a haven for anglers.
Wildlife Watching: The forests are home to deer, bobcats, black bears, and myriad bird species.
Campfire Stories: Nothing beats the charm of stories and songs around a crackling campfire.
4. Leave No Trace:
With the Catskills' emphasis on conservation, campers are encouraged to follow Leave No Trace principles. This includes packing out trash, respecting wildlife, and minimizing campfire impacts.
5. Essential Tips:
Preparation: Check weather forecasts, pack appropriate clothing, and ensure you have essentials like water, food, and first-aid kits.
Reservations: Popular campgrounds fill up quickly, especially during peak seasons. Booking in advance is advisable.
Bear Safety: Store food and scented items securely and be aware of guidelines for encountering wildlife.
Local Regulations: Abide by fire regulations, camping permits, and other guidelines set by park authorities.
6. Enriching Experiences:
Stargazing: Away from city lights, the Catskills offers a celestial spectacle on clear nights.
Photography: Capture the myriad moods of the Catskills, from misty mornings to golden sunsets.
Nature Workshops: Some campgrounds offer nature walks, birdwatching sessions, and other educational programs.
Camping in the Catskills is a journey into the heart of nature, where each moment unfolds a new discovery, a deeper connection, and a renewed sense of wonder. Whether you're nestled by a serene lake or atop a rugged mountain, the Catskills promises memories that resonate with the soul's innate love for the wild.
Key Takeaways
As we've journeyed through the breathtaking landscapes and diverse offerings of the Catskills, here are the standout moments and insights to seal in your memory:
Diverse Landscapes: From the majestic Kaaterskill Falls to the panoramic views at Windham Mountain Skyride, the Catskills boasts a rich tapestry of natural wonders waiting to be explored.
Activities for All: Whether you're an adrenaline junkie eyeing the rock faces of Mohonk Preserve or a peace-seeker meandering through Opus 40's sculpted terrains, there's something for every type of adventurer.
Wildlife Wonders: The Catskills are alive with creatures big and small. Whether you're birdwatching, spotting deer on a quiet trail, or listening to the evening frog chorus by a campsite, nature's symphony never ceases.
Seasonal Splendors: Each season paints the Catskills in a new hue. Autumn's vibrant foliage, winter's snow-draped serenity, spring's bloom, and summer's verdant expanses ensure a unique experience every time.
Cultural and Historical Gems: Beyond its natural beauty, the Catskills are steeped in history and culture, from the iconic Hudson-Athens Lighthouse to the memories echoing through the Bethel Woods Center For The Arts.
Sustainable Adventures: The Leave No Trace principle is a gentle reminder that as we enjoy these pristine landscapes, it's our duty to ensure they remain untouched for future generations.
Local Treasures: Don't forget the local experiences, be it apple picking, savoring farm-to-table delicacies, or engaging in a local festival. The Catskills' charm is as much in its community as its landscapes.
In wrapping up, the Catskills isn't just a destination—it's an emotion, a call of the wild that resonates with the adventurer in each of us. As you plan your trip or reminisce about your journey, remember that every Catskills experience is a page in the grand story of nature and our beautiful bond with it. Until next time, keep exploring and let the mountains call you home.