Uncover 8 top reasons to go to Yosemite National Park! From challenging hikes, wildlife encounters, to pet-friendly camps and scenic road trips. Dive in!
Get ready to ignite your sense of adventure and marvel at nature's wonders! Yosemite National Park isn't just a destination; it's a playground for the soul.
In this exciting guide, we unveil 8 irresistible reasons to make Yosemite your next great escape, from heart-pumping hikes and cozy campfires at Upper Pines Campground, to unforgettable wildlife encounters and lakes just begging to be hiked to.
Whether you're road-tripping from Los Angeles, camping with your furry friend, or eager to spot some bears, we've got you covered. S
o, pack your enthusiasm and let's dive into the thrilling and awe-inspiring world of Yosemite National Park!
The Challenging Hikes
Yosemite National Park is home to some of the most breathtaking scenery in the country, and there are plenty of things to do to keep visitors entertained.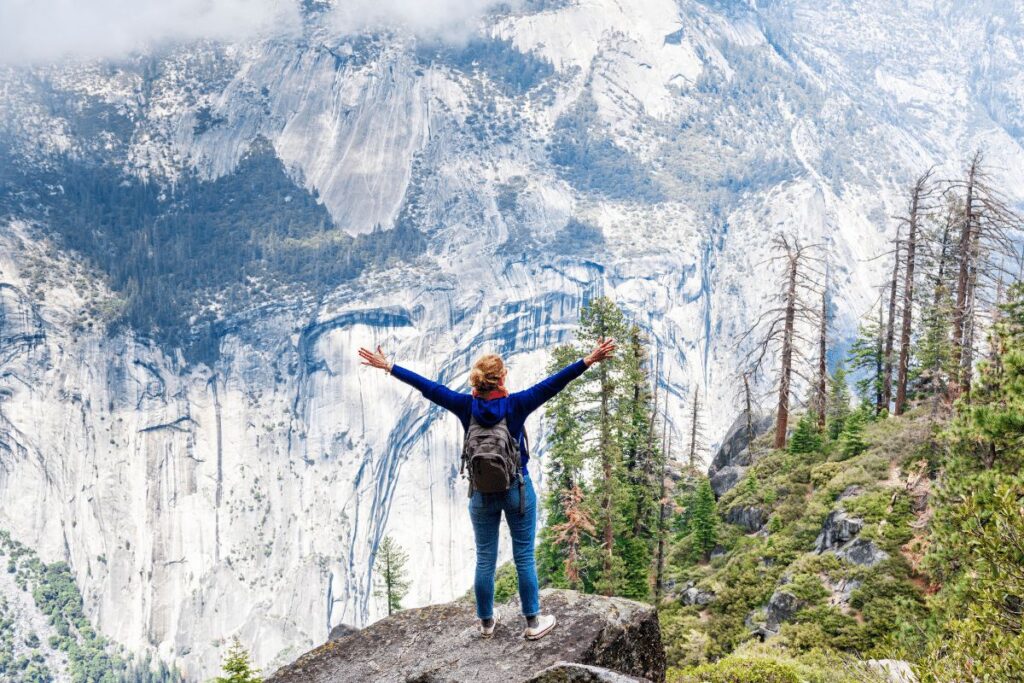 One of the best things to do in Yosemite is to go on a hike. There are trails for all different levels of hikers, from easy walks to challenging hikes. Some of the most popular trails include:
–The Four Mile Trail: This trail takes you to the top of Yosemite Falls, one of the tallest waterfalls in North America. It's a strenuous hike, but it's worth it for the views.
–The Half Dome Trail: This is one of the most popular trails in Yosemite, and it's also one of the most difficult. The trail takes you up to Half Dome, one of the iconic rock formations in Yosemite Valley. It's a 14-mile round trip, so be prepared for a long day on this one.
-The John Muir Trail: This trail is named after one of Yosemite's most famous explorers and runs for over 200 miles through the Sierra Nevada mountains. It's an epic hike that should only be attempted by experienced hikers.
-Cloud's Rest Trail: This is a moderate to difficult hike that takes you to the top of Cloud's Rest, one of the highest peaks in Yosemite. The views from the top are spectacular, and it's a great way to see some of Yosemite's best scenery.
No matter which trail you choose, hiking in Yosemite is an incredible experience. These are just a few of the more challenging hikes that the park has to offer.
Campsites At The Upper Pines Campground
The Upper Pines Campground in Yosemite National Park is popular good reason! The campsites here are spacious and well-shaded by tall pines, and they come equipped with picnic tables and fire pits.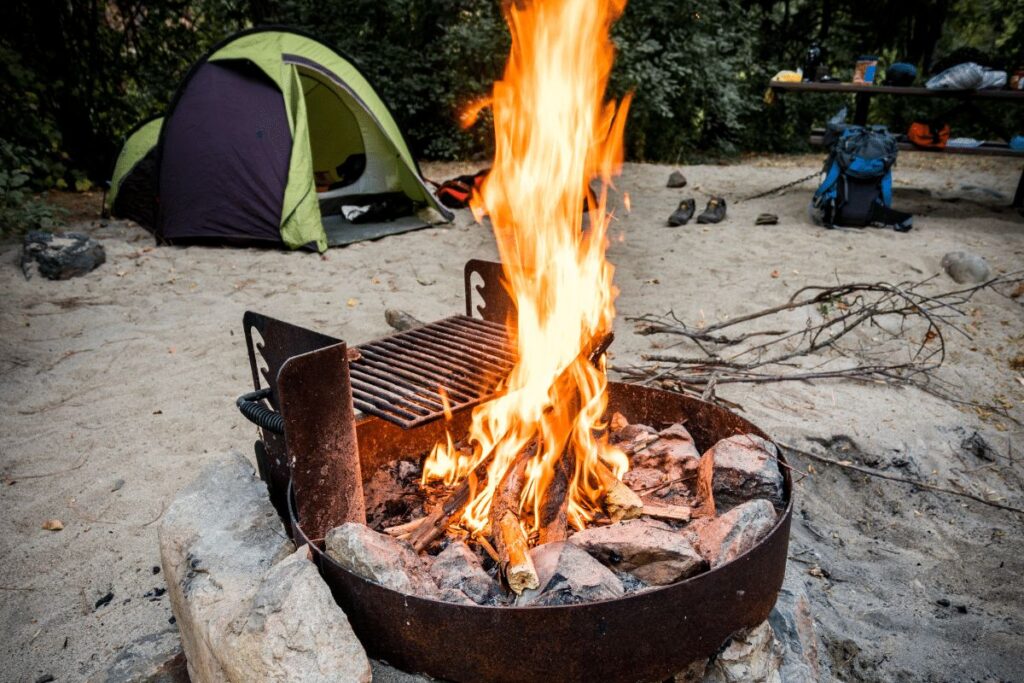 There are also flush toilets and showers nearby, making this an ideal spot for families or anyone who wants a little more comfort while camping. Best of all, the Upper Pines Campground is centrally located in Yosemite Valley, so you'll be close to all the best hiking trails, waterfalls, and other attractions.
The Upper Pines Campground has 130 campsites to choose from, split into two sections: Lower Pines and North Pines. The campsites in the Lower Pines section are larger and more secluded than the North Pines sites, but both areas offer plenty of space for RVs and tents. 
Most of the Upper Pines sites are drive-in, but there are a few walk-in sites available as well. You can also reserve your spot in advance—which is recommended during busy times of year—or take your chances with arrive-and-camp sites if you're feeling lucky!
Perfect Road Trip from Los Angeles!
If you're looking for the perfect road trip from Los Angeles, look no further than Yosemite National Park! Just a few hours' drive from the city, this world-famous park is home to some of the most stunning scenery on Earth. From its towering mountains and waterfalls to its sprawling meadows and forests, there's something for everyone in Yosemite.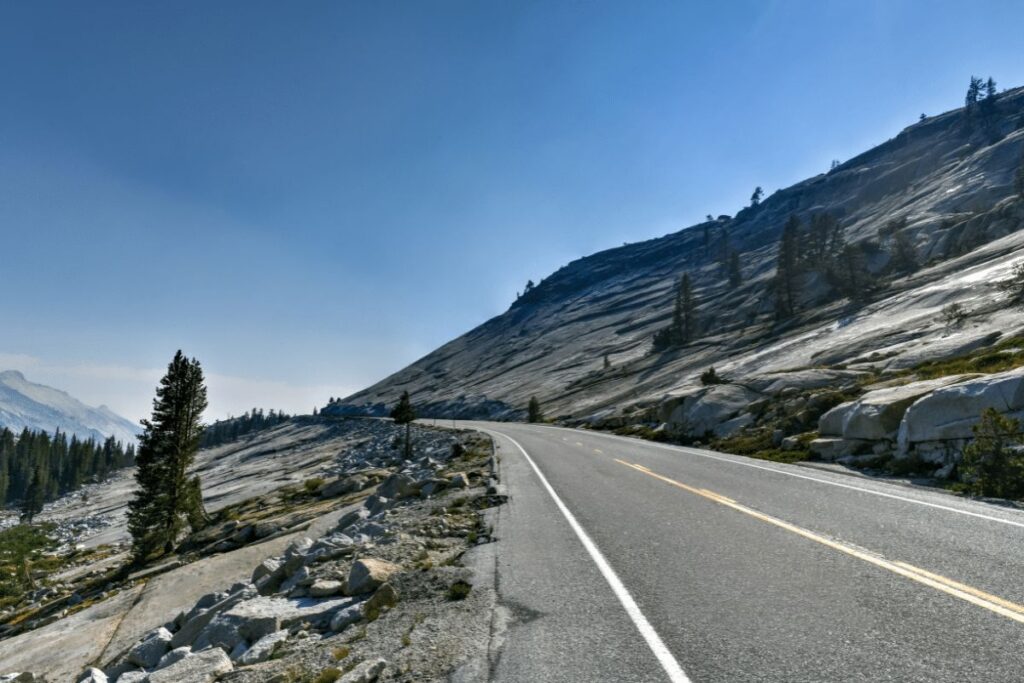 And of course, there are plenty of things to do in the park as well! Hiking, camping, rock climbing, horseback riding, fishing, and more are all popular activities in Yosemite. No matter what your interests are, you'll be able to find something to do in this amazing place. 
So what are you waiting for? Start planning your road trip to Yosemite today!
Pet-friendly camping options 
One of the great things about Yosemite National Park is that there are plenty of pet-friendly camping options available. This means that you can bring your furry friend along with you on your camping trip and not have to worry about finding a place to leave them.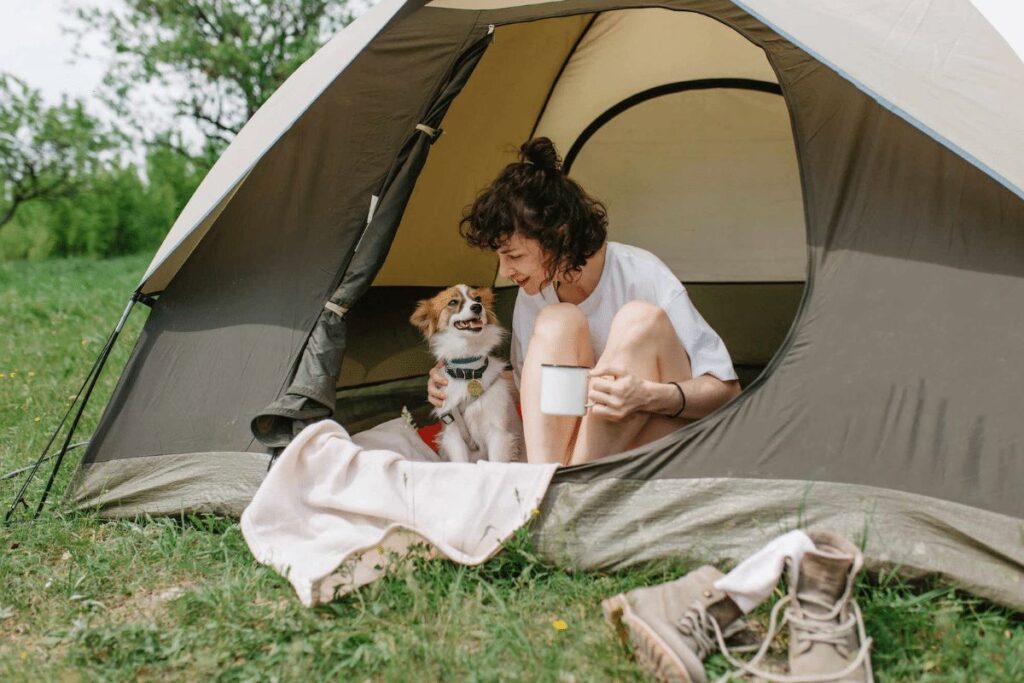 One option is the Wawona Campground, which is located near the Wawona Visitor Center. This campground allows dogs, but they must be kept on a leash at all times. Another option is the Bridalveil Creek Campground, which is located near Yosemite Valley. This campground also allows dogs, but they must be kept on a leash and cannot be left alone at any time.
If you are looking for a more remote camping experience, there are also several backpacking trails in Yosemite National Park that allow dogs. However, it is important to note that these trails can be quite strenuous and it is recommended that only experienced hikers attempt them with their dogs.
Bears!! 
Bears are one of the many reasons to love Yosemite National Park!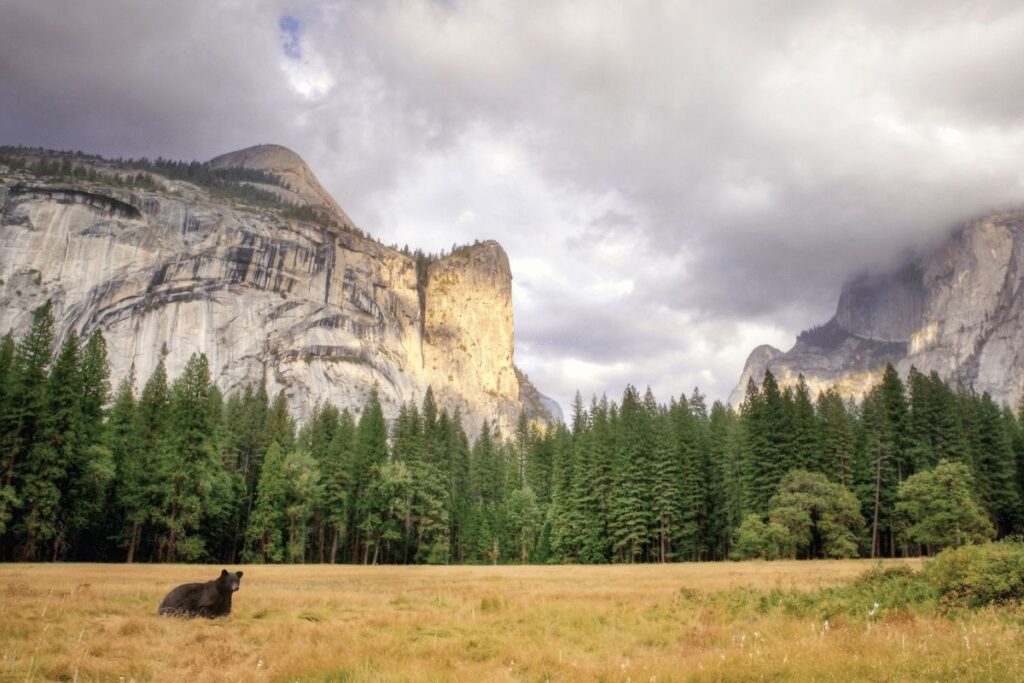 There are plenty of opportunities to see bears in Yosemite, whether you're on a hike or just driving through the park. Keep your eyes peeled and you're sure to spot one!
Spectacular wildlife sightings 
Yosemite offers spectacular wildlife sightings. The park is home to black bears, bighorn sheep, deer, coyotes, and many other animals. There are also a variety of birds that call the park home, including eagles and hawks. If you're lucky, you might even spot a bobcat or mountain lion.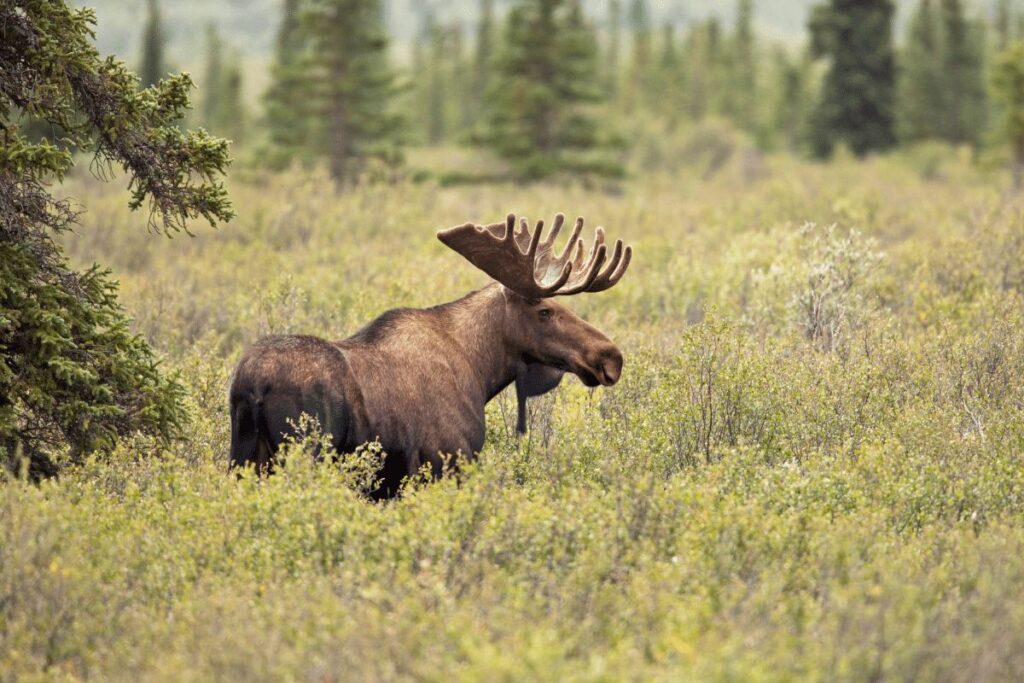 To maximize your chances of seeing wildlife, visit in the early morning or late evening when many of the animals come out to hunt for food. It's also a good idea to bring binoculars and a camera so you can get up close and personal with some of Yosemite's most spectacular creatures.
If you're looking for more than just wildlife sightings, consider joining a ranger-led program or guided tour. These are offered daily and offer the chance to learn about Yosemite's unique ecosystems and the animals that inhabit them.
Lakes we can hike to! 
One of our favorite things in Yosemite National Park is all of the incredible lakes you can hike to! Here are just a few of our favorites: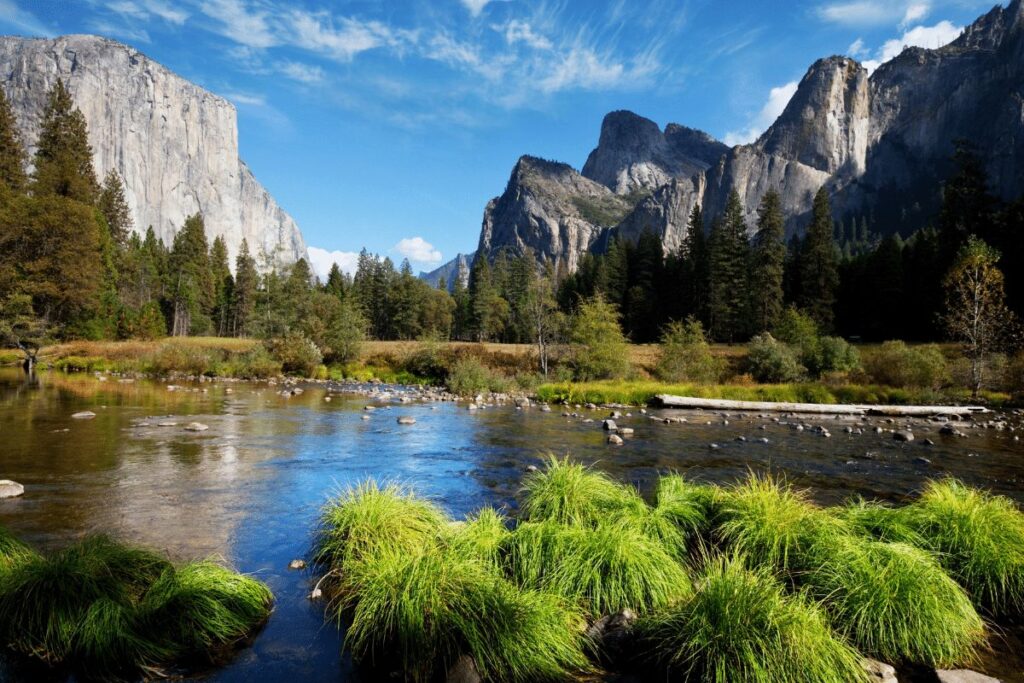 – Mirror Lake: This lake is aptly named for its perfectly still water, which reflects the surrounding mountains like a mirror. The hike to Mirror Lake is relatively easy and short, making it perfect for a quick getaway.
– Tenaya Lake: This large lake is one of the most popular in Yosemite, and for good reason! It's surrounded by granite peaks and offers stunning views no matter which direction you look. The hike to Tenaya Lake is moderate in difficulty, making it a great option for those looking for a bit more of a challenge.
– Cathedral Lakes: These two lakes, Upper Cathedral Lake and Lower Cathedral Lake, are located in the heart of Yosemite Valley and offer breathtaking views of Half Dome and other iconic Yosemite landmarks. The hike to both lakes is considered strenuous, but it's definitely worth it for the incredible experience.
These are just a few lakes we have hiked to and camped at. Here are more! 
Guided tours!
There are a variety of tours available, each offering a different perspective on the park. Choose a tour that interests you and explore Yosemite in a new way!
 Guided tours are a great way to learn about the park and its history. You'll also get to see some of the most popular sights, without having to worry about planning your own route. Tours are available for all fitness levels, so everyone can enjoy exploring Yosemite.
If you're looking for an adventure, there are plenty of tours to choose from. Hike to waterfalls, go rock climbing, or even take a helicopter tour of the park! With a guided tour, you can be sure that you're getting the most out of your visit to Yosemite National Park.
Here are some handpicked adventures to experience Yosemite!
Conclusion
From its majestic waterfalls and breathtaking cliffs to its abundant wildlife and variety of activities, Yosemite National Park is a must-see destination for any nature lover. Whether you're looking for a peaceful retreat or an action-packed adventure, Yosemite has something to offer everyone. 
With so much to explore and discover, it's easy to see why so many people love visiting this beautiful national park year after year. So what are you waiting for? Pack your bags, get ready for an unforgettable experience, and come explore the wonders of Yosemite!