Discover the best of Wyoming on a trip from Jackson Hole to Old Faithful with our essential travel tips and highlights.
Ready to hit the road from Jackson Hole to Old Faithful? We've got your back with the ultimate road trip rundown. Starting in the cowboy town of Jackson Hole, gear up for a journey through the wild heart of Wyoming, with its towering Teton views and Yellowstone's geothermal wonders.
We'll guide you to the not-to-miss pit stops and the best scenic routes, so you can soak in those Rocky Mountain highs and geyser gazing moments. Whether you're in for thrills or tranquility, this trip is your ticket to the great American outdoors. Buckle up, adventurers—Wyoming's wild beckons!
Your Journey
When you're planning a trip to Wyoming, it's important to consider your transportation and accommodation options. While you can find plenty of hotels in Jackson Hole and other towns, there are also many camping and RV options available. And, depending on how you want to explore the state, you may want to consider renting a car or an SUV.
If you're planning to visit Yellowstone National Park, one of the best ways to get around is by taking a guided tour. This way, you can sit back and enjoy the scenery while someone else does the driving. There are many tour companies that offer day trips from Jackson Hole or longer tours that include stops at other attractions like Grand Teton National Park.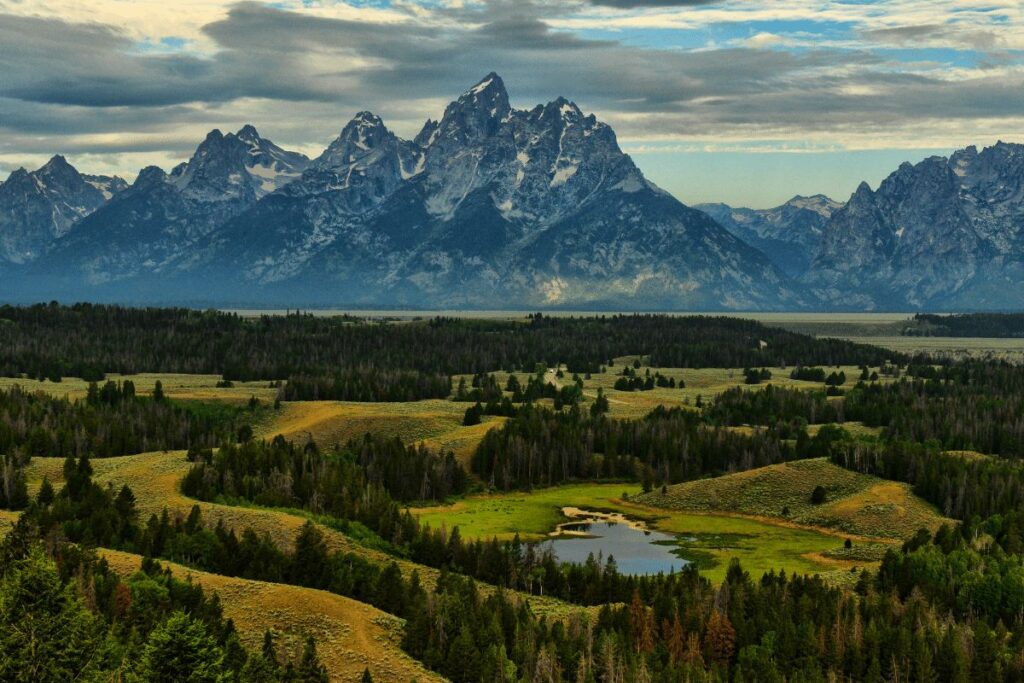 Of course, if you prefer to have more control over your itinerary, then renting a car is probably the best option for you. Just be aware that some of the roads in Wyoming can be quite remote and rugged, so make sure you have a reliable vehicle. And always be sure to check road conditions before setting out on your journey.
When it comes to accommodations, there are plenty of options available throughout Wyoming. In Jackson Hole and other towns near Yellowstone, there are many hotels and resorts to choose from. If you're looking for something more rustic, there are also plenty of campgrounds and RV parks available. Many of these offer hookups for RVs as well as tent sites.
And finally, if you 're looking for something a little more unique, Wyoming has many guest ranches that offer you a chance to get up close and personal with the local wildlife. This is a great way to experience the beauty of the area in an authentic setting.
No matter what your budget or preferences are, there are plenty of accommodation and transportation options available when planning a trip to Wyoming. Just make sure you do your research and plan ahead to ensure that you have everything you need for an enjoyable visit!
What to Expect Along the Way
When exploring Wyoming, there are a few key sites of interest that you won't want to miss. First on the list is Jackson Hole, which is home to some of the most breathtaking scenery in the state. The area is also home to a number of wildlife species, making it a perfect spot for wildlife watching.
Next on the list is Old Faithful, one of the most popular attractions in Yellowstone National Park. The geyser erupts every 60-90 minutes, making it a must-see for any visitor to the park.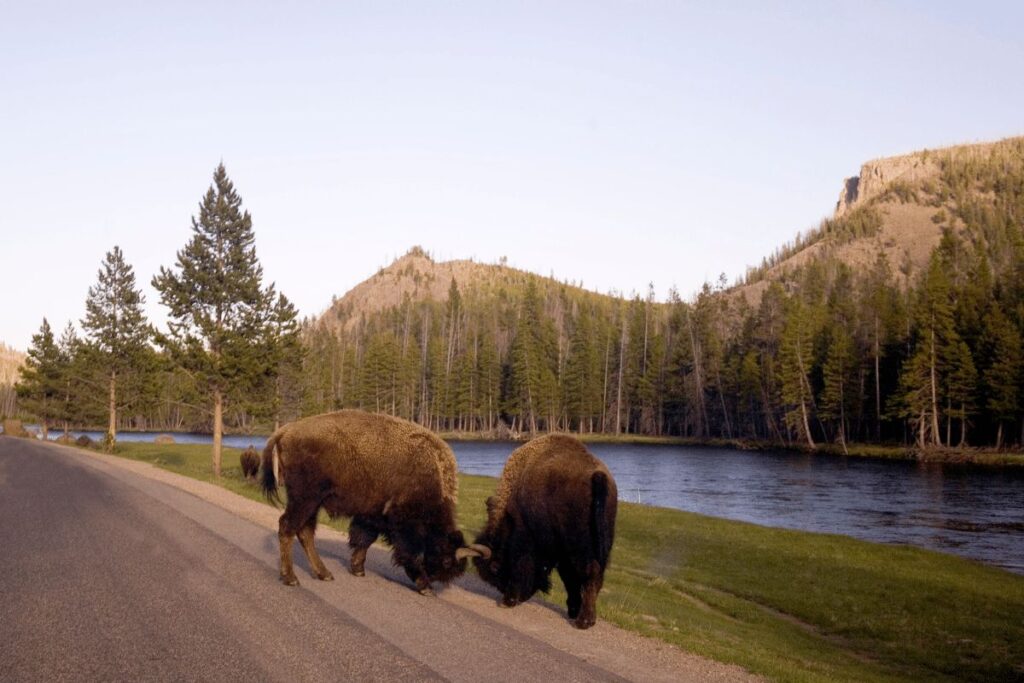 As you travel through Wyoming, you'll also be treated to some amazing views of the Teton Range. This mountain range includes some of the tallest mountains in North America, so it's definitely worth a look!
Finally, you'll want to make sure you have plenty of time to explore Yellowstone National Park. This massive park covers more than 2 million acres and features hundreds of geothermal features, including geysers, hot springs, and fumaroles.
Tips for Making the Most Out of Your Trip
Wyoming is a great place to explore and there are plenty of things to see and do. Here are some tips to help you make the most out of your trip:
1. Get off the beaten path: There is so much to see in Wyoming that it can be easy to stick to the main attractions. However, by getting off the beaten path you can really experience all that this state has to offer. Talk to locals, explore backroads and hike in solitude – you won't regret it!
2. Timing is everything: If you want to avoid the crowds (and we mean *crowds*) then timing your trip is key. Late spring through early fall is peak season in Wyoming so plan accordingly.  
3. Don't forget your camera: With mountains, forests, wildlife and more, Wyoming is unsurprisingly photogenic. Make sure you bring along your camera (or phone) so you can capture memories of your trip. Even if you're not a professional photographer, taking photos is a great way to keep the memories of your trip alive long after you return home.
4. Plan ahead: This may seem like obvious advice but trust us, it's worth following. Many of Wyoming's attractions require advance planning such as permits or reservations (especially during peak season).
5. Take advantage of outdoor activities: In Wyoming, outdoor activities are plentiful. It would be a real shame if you didn't make time for some hiking, camping, kayaking or horseback riding. Taking advantage of all that Wyoming has to offer will make your trip one to remember.
Bookable Tours in Yellowstone National Park
When in Yellowstone, here are some handpicked tours to help you experience the true wilderness you are in! 
Conclusion 
Exploring Wyoming is an unforgettable experience. From the snow-capped peaks of Jackson Hole, to the world-famous geysers of Old Faithful, there is something for all types of travelers in this grand state. 
Whether you're looking for a fun weekend getaway or a longer journey through Wyoming's diverse landscapes and attractions, we hope that this article has inspired your next adventure into America's Wild West!